Marketers seem to still be doing backflips for QR codes, but they're a graphic design nightmare, plain and simple.

These codes say little more about an organization than, "We're kind of tech-savvy." But companies are drawn to the interesting juxtaposition of tangible materials and electronic information. Just think of the CueCat from 2000, the cute little cat-shaped barcode reader designed for use with magazines. You'd scan the barcode in a magazine with CueCat, and you'd be taken to the website to purchase that item or find out more information. The trouble with CueCat was, most people didn't have high-speed Internet access at the time or didn't read magazines anywhere near their computers. But like the CueCat, QR codes aren't bulletproof: customers have to install a QR code-reading app on their phones, line up the photo just so, and hope they're getting pointed to a mobile-friendly page.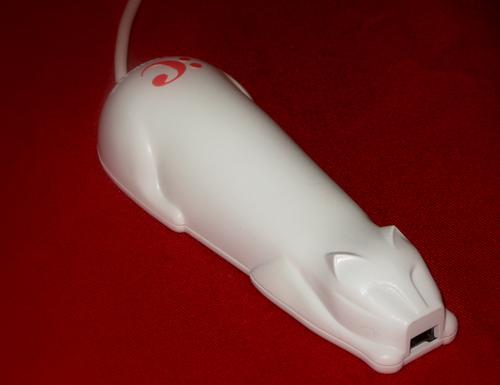 Lucky Magazine, the women's magazine about shopping, has bridged this gap. Sort of. It created a Lucky Shopper app, which allows Android or iPhone users to scan a QR code, Microsoft Tag, or barcode, either from a magazine, advertisement, or the hang-tag on a garment they want to buy at a store, and get more information on their mobile devices. The Lucky Shopper app also allows users to buy the item directly, which can be useful when the price is lower at another store or the store in question doesn't have the item in the user's size. (And as a vertically-challenged person who often doesn't find clothing in her size, a Lucky Shopper app on my BlackBerry would be very useful.)

Even better, though, code-scanning may actually go the way of the CueCat, ending the awkwardly-placed and semi-useless pixelated squares that take up valuable real estate in print materials. At one point in the not-so-distant past, Lucky Magazine included special codes as part of its magazine-based contests. To get users to download the Lucky Shopper app, they peppered the pages with codes that were cleverly designed into the products. Google Glass takes this a step farther by letting users search by pictures, say, of the perfect red lipstick.

Currently, though, magazines like Lucky Magazine and People StyleWatch let readers purchase the items in their pages instantly by texting a code. There are no obnoxious QR codes to scan, just a simple string of letters texted to a number. Which introduces the question: If women's style magazines can use something so simple to sell dresses and jewelry, why can't other marketers? Everyone has a cellphone, and most people have very liberal texting plans. Instead of requiring the user to line up her phone and angle it just so for that QR code, why not have her text a code or input a quick URL?

Or, a la Google Glass, why not have her snap an actual picture?

Unlike the CueCat, though, I don't think anyone is going to fondly think of QR codes in the future. No one is going to collect them, modify them, and repurpose them. They may join a "Worst Tech Products" list in the future, and our grandchildren will chuckle at them, much like we chuckle at the old letter-and-number phone exchanges.

Related posts:

— Christine Parizo is a freelance writer specializing in business and technology.
The ThinkerNet does not reflect the views of TechWeb. The ThinkerNet is an informal means of communication to members and visitors of the Internet Evolution site. Individual authors are chosen by Internet Evolution to blog. Neither Internet Evolution nor TechWeb assume responsibility for comments, claims, or opinions made by authors and ThinkerNet bloggers. They are no substitute for your own research and should not be relied upon for trading or any other purpose.

previous posts from Christine Parizo


Thu
May 30th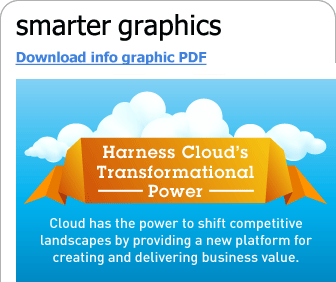 an IBM information resource


an IBM information resource

Expert Integrated Systems: Changing the Experience & Economics of IT

In this e-book, we take an in-depth look at these expert integrated systems -- what they are, how they work, and how they have the potential to help CIOs achieve dramatic savings while restoring IT's role as business innovator.
READ THIS eBOOK


your weekly update of news, analysis, and
opinion from Internet Evolution - FREE!
REGISTER HERE



Wanted! Site Moderators

Internet Evolution is looking for a handful of readers to help moderate the message boards on our site – as well as engaging in high-IQ conversation with the industry mavens on our thinkerNet blogosphere. The job comes with various perks, bags of kudos, and GIANT bragging rights. Interested?

Please email: moderators@internetevolution.com