Retailers want to personalize shopping in brick-and-mortar locations that have essentially become showrooms for online retailers. Theyíre capitalizing on the smartphones customers own by looking at products that involve existing Bluetooth technology.
Of these solutions, Appleís iBeacon is perhaps the best-known, thanks to its recent partnership with shopping app Shopkick, but others are in development. Some may not even require that consumers download an app.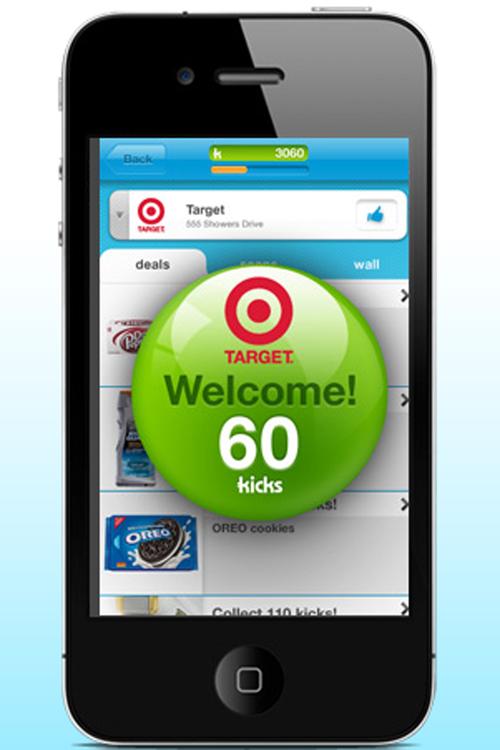 ShelfBucks, for example, provides coupons to customers while theyíre shopping in a brick-and-mortar location. Unlike iBeacon, ShelfBucks users must have an app installed on either an iPhone or Android. (Most apps donít support BlackBerry OS.) Users can tap their phones on the ShelfBucks beacon to receive offers and comparison-shop. This app doesnít collect information on users or push to them.

For its part iSIGN pushes digital coupons to smartphones via Bluetooth, no app download required. The software identifies any Bluetooth-enabled device within a very small radius, usually less than 300 feet, said Alex Romanov, CEO of iSIGN. It doesnít identify anything other than the fact that there is a Bluetooth-enabled device in range, he said in a phone interview. Since most people leave their Bluetooth on, if they walk past a store using iSIGN, theyíll likely get a coupon.

Retailer National Oil and Gas, which distributes branded fuel to more than 225 locations in Indiana, Ohio, and Michigan, uses iSIGN to push coupons to those gassing up to encourage in-store foot traffic. For example, someone filling up at the pump could get an offer on his or her cell phone for a 59-cent coffee just by having her iPhone ready to accept Bluetooth connections. ďWe have seen an increase in foot traffic, and increased traffic usually leads to increased sales,Ē said Trout Moser, vice president of Natural Oil and Gas, in an email. ďSome of our stores have reported an increase in gallons (of fuel) sold and an increase in credit card use.Ē

Meanwhile, Shopkick is rolling out its app, first to Macyís and then to more of its retail partners such as American Eagle Outfitters, Old Navy, and J.C. Penney. The good news for the privacy-concerned is that itís entirely an opt-in deal. Download Shopkick voluntarily and if you want Shopkick will ping you when youíre walking past an offer.

As a BlackBerry owner, Iím a little jealous. The technology iSIGN uses canít pair with BlackBerrys because the devices require entering a code to pair. But even if I did get to download ShopKick or get iSIGN notifications on my phone, would I have my phone accessible? Or would I wander into a store with my phone buried in the purse large enough to hold an iPad -- coffee in one hand, pushing a stroller with the other, and verbally herding a kid?

Younger people without kids to herd, particularly in urban areas, may be quick to adopt Shopkick and ShelfBucks, and to welcome messages from iSIGN beacons. In particular, iSIGN seems ideal for high foot-traffic areas. Both Shopkick and ShelfBucks turn smartphones into tools that encourage consumers to purchase in-store, rather than take to the Internet for a better deal. Itís a different way to shop, and one that already appears to generate more sales for National Oil and Gas. Smartphone power users -- those who check in at every venue on Foursquare and Instagram during their lunches -- will be the ones to adopt the downloadable apps first. Savvy shoppers who donít mind yet another app will come next. After all, whatís better than downloading an app that tells you youíre missing out on a half-price sale on a shirt youíve been eyeing for months?

Romanov said iSIGN plans to roll out its technology to convenience stores in high foot-traffic areas. I canít think of a more perfect message to get when Iím in the city and starting to think that I need a snack. (It has happened.) Iíd also be interested in a ShelfBucks app that delivers offers while Iím shopping to give me the best price on whatever Iím buying. Retailers are already collecting my data, and Iím sure Target has a fantastic profile on me already. Whatís one more bit of information, if it means Iíll get a better deal on kitty litter or Clif Bars?

Related posts:

— Christine Parizo is a freelance writer specializing in business and technology.