Today, about 22.4 million gamers use instant messenger Xfire to communicate with friends while playing computer games. Gaming messaging is redefining instant messaging and could well reshape online teaming for all of us.

Steam, for example, primarily is a gaming platform that uses digital distribution to provide more than 1,800 games of all varieties. First-person shooters, real-time strategy, and massively multiplayer online are just some of the genres available from this Valve-owned platform. More games meant more players, and as the number of players grew over the years, so did the need for an easier way to communicate with other players.

Normally, players did this via instant messaging services such as MSN, AIM, ICQ, and Skype. The problem with these services when you're playing a game is that you have to constantly "tab in and out" of games in order to chat with friends -- a process that can take up to five seconds, as users switch between games' full screens and messages' small boxes. Doing this once or twice isn't so bad, but if someone is constantly messaging you while you're attempting to play a game, it quickly becomes annoying.

Lo and behold, Xfire!

Xfire was one of the first IM clients that integrated into games, allowing players to chat and game. Crazy, right? It was this innovation that allowed Xfire to rapidly grow and become a benchmark in tracking gaming trends. When I originally concocted the idea for this blog, I had Xfire in mind, but today Xfire is no longer the leader of IM integration into games. Despite starting its community feature considerably later than Xfire, Steam has surpassed Xfire's growth and is now one of the most highly used gaming clients. While Xfire boasts more than 22 million registered users, Steam has 40 million-plus "friends or enemies" and 6 million unique users a day.

So what is the community feature? Well, what isn't it, is probably a better question. By having other users in your friends list, you are able to talk to them in real time, regardless of geographical location. I can talk to my brother, who's currently living in Los Angeles, despite the 17-hour timezone difference. I've set up a "Steam group" for my friends and I so we can schedule our gaming times, and everyone knows when to be on, as well as being able to share content with each other. We can also post comments on each other's profiles... hang on, this is starting to sound like Facebook, except modified for gamers. Essentially, yes, except that Steam's IM is much more reliable than Facebook chat. This is due to the nature of Steam being a program that is actually installed on the computer, while Facebook and its chat function are accessed through an Internet browser.

Of course, the ability to chat while playing a game is also a plus. Recently, Steam has also begun to provide not only games, but non-gaming software in its online store, thus branching itself further into the digital market. This constant progress to broaden its reach while maintaining and improving existing services is what makes Valve's gaming platform Steam such a large and growing community. Certainly, there are plenty of jobs that require single-minded dedication and an ability to chat with colleagues or managers, without the distraction of email or other office applications.

Currently, businesses frown upon the use of IM chat in the work environment, because it goes against the mentality of single-minded dedication. However, the new generation of employees is made up of digital natives, not baby boomers. Perhaps in future, businesses will be able to become integrated into Steam? Sure would make it easier for me to go to work.

— Neil Thelander spent more than 30 years as an IT executive in the government, technology, healthcare, and university sectors. He consults with and coaches IT leaders.

Related posts:
The ThinkerNet does not reflect the views of TechWeb. The ThinkerNet is an informal means of communication to members and visitors of the Internet Evolution site. Individual authors are chosen by Internet Evolution to blog. Neither Internet Evolution nor TechWeb assume responsibility for comments, claims, or opinions made by authors and ThinkerNet bloggers. They are no substitute for your own research and should not be relied upon for trading or any other purpose.

previous posts from Neil Thelander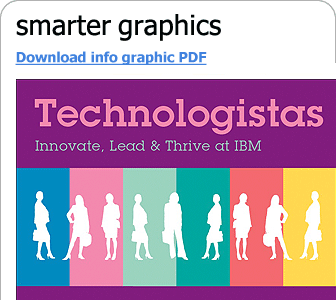 an IBM information resource


an IBM information resource

Expert Integrated Systems: Changing the Experience & Economics of IT

In this e-book, we take an in-depth look at these expert integrated systems -- what they are, how they work, and how they have the potential to help CIOs achieve dramatic savings while restoring IT's role as business innovator.
READ THIS eBOOK


your weekly update of news, analysis, and
opinion from Internet Evolution - FREE!
REGISTER HERE



Wanted! Site Moderators

Internet Evolution is looking for a handful of readers to help moderate the message boards on our site – as well as engaging in high-IQ conversation with the industry mavens on our thinkerNet blogosphere. The job comes with various perks, bags of kudos, and GIANT bragging rights. Interested?

Please email: moderators@internetevolution.com