Escape the datacenter of your mind.
How do we see ourselves as IT professionals? As corporate citizens, are we serving with our particular professional discipline, alongside our colleague professionals from accounting, HR, marketing, manufacturing, and so on? Are we effective members of the multi-disciplinary team needed for our organization to be successful in an increasingly complex, competitive world?
To do these things, we must get out of our mental datacenters and live and breathe the language and culture of our enterprises. We must step up and be effective participants and leaders in the multi-disciplinary community of professionals that is shaping the future of our home organization.
Or we can ignore the organization and stay focused on IT. We can be a part of the Career Is Over generation of CIOs who pack their IT snake oil tent every two to three years. We can move on to another organization hopeful of our help but limited by our narrow view of basic IT services.
Limited by this kind of IT-fetished anti-social behavior, we are no use in helping to advance our home organization.
These are our choices as IT professionals. Where do you stand? Below is a list of soul-searching questions that may better help you see your situation, and your behavior, as they are:
Do you think your data is far too precious to risk outside the secure home of your locked datacenter?
Have you become trapped by IT language and culture in a metaphoric mental datacenter, isolated from the rest of your organization?
Do you see the rest of your organization as separate from IT?
Do you think of non-IT others in your organization in terms of their response to your IT efforts?
Do you and your IT staff cluster for social protection at work events?
Does your IT staff have the inner sense of their professionalism rooted in IT and not in their organization?
When you venture out and visit with your business colleagues, do they talk about their business issues, or ask you about the latest smartphone?
When was the last time you left a pregnant pause?
In conversation, do you cut off non-IT colleagues, spruiking the latest IT advances?
Are you irrelevant to non-IT colleagues as they move their IT to the cloud, or do you gently steer the conversation back to their business and listen to them describe their challenges?
Do you act as business analyst sounding board for non-IT colleagues as they rehearse solution ideas?
Do you help guide non-IT colleagues in their journey to make best use of cloud, iThings, and other technologies that abound with potential?
Are you trapped in a remote, secured, and effectively deaf datacenter mindset pushing out the tired IT you know and love, and wanting to believe it's still useful?
Do you know what the latest issues are in accounting, engineering, or marketing? Would you survive a turn leading those functions? Do you understand their similar cultural challenges -- for example, in customer service? These matters are more likely to determine the outcome of a big IT project than the minor differences between technology alternatives.
What help are you to your colleagues in finessing their agendas for change? What do you know about the business?
Do you build open reciprocal trusted relationships with your colleague leaders and help IT to enable and execute their strategies?
Are you in dispute and distrust because your colleagues or their staff won't toe your IT dogma?
Are technical standards more important to you than engagement with the business?
If you answered "yes" to that last question or to those above that indicate you're locked in your own mental datacenter, start packing your tent. You're going to need another datacenter to hide in.
Related posts:
— Neil Thelander spent more than 30 years as an IT executive in the government, technology, healthcare, and university sectors. He consults with and coaches IT leaders.
The ThinkerNet does not reflect the views of TechWeb. The ThinkerNet is an informal means of communication to members and visitors of the Internet Evolution site. Individual authors are chosen by Internet Evolution to blog. Neither Internet Evolution nor TechWeb assume responsibility for comments, claims, or opinions made by authors and ThinkerNet bloggers. They are no substitute for your own research and should not be relied upon for trading or any other purpose.

previous posts from Neil Thelander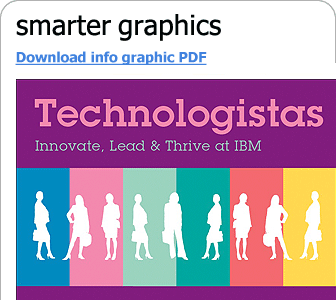 an IBM information resource


an IBM information resource

Expert Integrated Systems: Changing the Experience & Economics of IT

In this e-book, we take an in-depth look at these expert integrated systems -- what they are, how they work, and how they have the potential to help CIOs achieve dramatic savings while restoring IT's role as business innovator.
READ THIS eBOOK


your weekly update of news, analysis, and
opinion from Internet Evolution - FREE!
REGISTER HERE



Wanted! Site Moderators

Internet Evolution is looking for a handful of readers to help moderate the message boards on our site – as well as engaging in high-IQ conversation with the industry mavens on our thinkerNet blogosphere. The job comes with various perks, bags of kudos, and GIANT bragging rights. Interested?

Please email: moderators@internetevolution.com