When it comes to broadband development, the US is not exactly a superstar, ranking 23rd out of 57 countries, according to the research firm Strategy Analytics. Even when you take into account the unique geographic challenges compared with many of the other nations on the firm's list, it's easy to see there are still many areas where the US is deficient.
Though the US does face challenges when it comes to broadband development, an organization of research universities is facing these challenges head on, and it aims to start by making $200 million of broadband funding available to develop new networks.
The University Community Next Generation Innovation Project, or Gig.U, and the Ohio economic development group Gigabit Squared have found some big-name technology partners for this project, including Juniper Networks, Alcatel-Lucent, Level 3, Corning, and Ericsson. Gig.U and Gigabit Squared are looking to deploy gigabit-speed networks in as many as six US communities. A recent Ars Technica article highlights announcements in Maine and Florida.
The goals for this project are to spark digital economic growth and to offer affordable service to these communities.
This arrangement resembles Google's community broadband project in Kansas City (which we covered previously). It looks as though Gigabit Squared will take the lead on the actual buildout, working with the project's technology partners and overseeing the construction and management of the high-speed networks.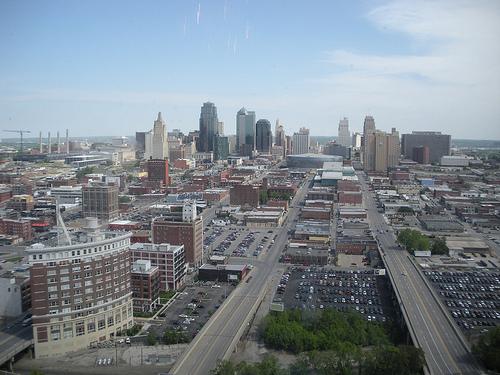 Since Gig.U is made up of 37 universities, it stands to reason that it will be developing networks to support the communities where those universities are located. And these networks will be able to help fuel startups that grow out of the environment of research at these universities. This would allow the communities to keep more talent local. Though many universities have fairly high-end networks on campus, many of the surrounding communities do not have a robust telecommunications infrastructure, unless they are in well-developed urban areas.
Residents lucky enough to live in areas where these networks will be built will gain access to some great services that will hopefully be affordable. But the networks will likely benefit businesses far more. Having access to this infrastructure will help increase the number of startups that pop up in these communities. After all, not a lot of technology companies would want to set up shop in an area where dial-up or DSL is the best option.
Gig.U is hoping that giving businesses easy access to advanced telecommunications networks and services will be an economic catalyst and spur growth in multiple industries. But just building networks won't be enough for Gig.U to reach its goal.
Unless Gig.U and Gigabit Squared can communicate with and educate the communities in which they build their next-generation networks about what services are available and how to take advantage of them, economic growth will be slow at best. Net technology is great, but if those it serves don't know about it or appreciate it, then it goes to waste.
Related posts:
— Dana Blouin is a network engineer and technologist doing graduate work in information and communication technology at the University of Wisconsin.