Last month, I did an informal online poll to get feedback on what I believe are the top mistakes CIOs make. I based this list in part on errors I've made during my career, as well as those made by my peers in the field.
The following are what I consider to be the top mistakes made by CIOs.
Trusts a vendor
Thinks responsibility is delegated
Not connected to the business needs
Thinks social is a fad
Overpromises and underdelivers
Prices themselves out of a job
Makes assumptions about capabilities
Any CIOs in the crowd will recognize some or all of the above as errors senior IT people make that hinder business goals. But I'll note that, on my poll, one humorous individual chose "Other" and wrote in the answer: "Waste time on useless polls." That gave me a laugh, but perhaps it rings true, considering that only 18 individuals chose to vote at all -- while almost 500 took the time to view the poll.
Nevertheless, I found it enlightening that half the respondents chose "Not connected to the business needs" as their top choice. That was my No. 1 choice, too, as I firmly believe the enterprise is at risk when there's a lack of connection between business goals and IT. In fact, a Google search demonstrates there are more than 1.6 million hits on the topic, making it clear there's still a big, gaping hole between IT and the business for many. This is troubling, as it's now more important than ever for business and IT to be aligned, considering both sides are evolving at ever-rapid rates.
But while that one may be the top mistake, all of the errors listed above are ones CIOs often struggle with, and they're weak points individuals must overcome in order to lead the IT division effectively and best serve the business. So let's address them.
Trusts a vendor: A great CIO will always ask questions of vendors and request contract alterations when necessary. Think ahead and plan accordingly when investing in software and services for your enterprise.
Thinks responsibility is delegated: The CIO role is not just a technical one, nor are CIOs simply IT directors anymore. CIOs who want to be treated like leaders must act like leaders. They must set priorities and strategy and not make the mistake of waiting to be told what to do.
Not connected to the business needs: As noted above, IT and business goals should always (especially today) be aligned.
Thinks social is a fad: Any CIO who still thinks of social media as the enemy is putting him/herself, and the company, at a disservice. Take it from me, a reformed "anti-social" IT guy: CIOs must embrace social, recognize its benefits, and leverage it to better suit business goals.
Overpromises and underdelivers: This is, of course, something any business leader wants to avoid. Rather than fall into this trap, establish what the business problems are in advance, and then set realistic goals in trying to solve them.
Prices themselves out of a job: The job market isn't what it used to be, and surveys show CIO salary in particular has taken a hit. As Kim Davis wrote in a recent blog on Internet Evolution, "Compared with 2010, total compensation in 2011 was eroded by reductions in bonuses, stock options, and benefits, while salary itself stayed relatively flat." CIOs should expect this or risk getting overlooked for a position.
Makes assumptions about capabilities: How often have you lost a skill or ability that was specific to an associate, or made an assumption about a past capability only to find out that the process or tools were replaced, or licenses were canceled? By not being in the front lines as an IT leader, how you apply a past capability will change as you put trust in others and allow them to evolve that skill. Make sure you always understand what your team is capable of today, and not make the assumptions about how you used to handle something.
All in all, the CIO who can avoid making these critical errors will be in a better position to lead the IT division and, in turn, be a successful business leader.
Related posts:
— Nigel Fortlage is the CIO and Social Business Leader at GHY International.
The ThinkerNet does not reflect the views of TechWeb. The ThinkerNet is an informal means of communication to members and visitors of the Internet Evolution site. Individual authors are chosen by Internet Evolution to blog. Neither Internet Evolution nor TechWeb assume responsibility for comments, claims, or opinions made by authors and ThinkerNet bloggers. They are no substitute for your own research and should not be relied upon for trading or any other purpose.

previous posts from Nigel Fortlage


Thu
May 30th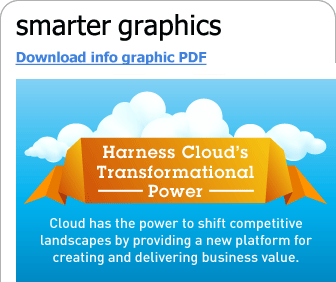 an IBM information resource


an IBM information resource

Expert Integrated Systems: Changing the Experience & Economics of IT

In this e-book, we take an in-depth look at these expert integrated systems -- what they are, how they work, and how they have the potential to help CIOs achieve dramatic savings while restoring IT's role as business innovator.
READ THIS eBOOK


your weekly update of news, analysis, and
opinion from Internet Evolution - FREE!
REGISTER HERE



Wanted! Site Moderators

Internet Evolution is looking for a handful of readers to help moderate the message boards on our site – as well as engaging in high-IQ conversation with the industry mavens on our thinkerNet blogosphere. The job comes with various perks, bags of kudos, and GIANT bragging rights. Interested?

Please email: moderators@internetevolution.com