Electronic health records (EHRs) are one of the most important aspects of improving healthcare and reducing costs. To participate in health information exchanges (HIEs) and to qualify for federal Meaningful Use incentive payments, eligible healthcare practitioners must adopt EHR systems certified by the Office of the National Coordinator (ONC).

Large hospitals, academic medical centers, and healthcare organizations have the scale -- as well as the financial and personnel -- necessary to implement the fairly expensive EHR solutions from vendors like Epic, Cerner, GE Centricity, Allscripts, and Meditech, which frequently require a lengthy implementation. Providers typically need internal and contractual staff not only for implementation and integration but also for maintaining these systems. Small, individual medical practices and even some midsized facilities, however, can neither afford to implement nor maintain such systems on their own. What are their options?

Fortunately, they have two choices.

Free EHRs
Providers can sign up with a free certified cloud-based EHR system from a developer such as www.practicefusion.com or www.hellohealth.com. Both solutions allow a doctor's office to adopt an EHR quickly, and both have powerful features with extensive customization options to suit the needs of a provider's doctors.

Practice Fusion is trying to be the Google of the healthcare world with a fully cost-free model for doctors. One way it makes money is by selling deidentified patient data for research purposes. Though researchers have demonstrated the ease with which patient records deidentified using the old method can be re-identified, new rules for deidentification are in process of being developed, and it is quite possible that reidentification concerns will dissipate, making this an extremely attractive option. Hello Health has powerful social media and telemedicine features, and in Maryland doctors can be reimbursed for telemedicine; the cost of the visit is far lower than an in-person visit.

Managed Services Organization
You can choose to sign up with a Managed Services Organization (MSO). This concept has been implemented successfully in Maryland. An MSO serves as the IT department for the doctor's office, and provides hosting and support for many EHR systems. MSOs in Maryland can provide access to certified EHR systems such as Allscripts, Practice Fusion, and others; help train the doctor's office staff; and provide end-user support. They can also ease the transition for the doctor's practice to Meaningful Use, billing, and patient engagement.

EHRs are designed to improve care and reduce costs. With low-cost and free alternatives, even individual practitioners can join the health information technology environment.

Related posts:

— Mansur Hasib has served in CIO/CISO and other leadership roles in the public, private, and education sectors.
The ThinkerNet does not reflect the views of TechWeb. The ThinkerNet is an informal means of communication to members and visitors of the Internet Evolution site. Individual authors are chosen by Internet Evolution to blog. Neither Internet Evolution nor TechWeb assume responsibility for comments, claims, or opinions made by authors and ThinkerNet bloggers. They are no substitute for your own research and should not be relied upon for trading or any other purpose.

previous posts from Mansur Hasib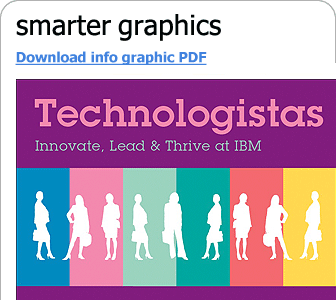 an IBM information resource


an IBM information resource

Expert Integrated Systems: Changing the Experience & Economics of IT

In this e-book, we take an in-depth look at these expert integrated systems -- what they are, how they work, and how they have the potential to help CIOs achieve dramatic savings while restoring IT's role as business innovator.
READ THIS eBOOK


your weekly update of news, analysis, and
opinion from Internet Evolution - FREE!
REGISTER HERE



Wanted! Site Moderators

Internet Evolution is looking for a handful of readers to help moderate the message boards on our site – as well as engaging in high-IQ conversation with the industry mavens on our thinkerNet blogosphere. The job comes with various perks, bags of kudos, and GIANT bragging rights. Interested?

Please email: moderators@internetevolution.com