Although the debut of www.healthcare.gov did not go so well, the recent launch of another site (albeit one far less complex) proved very successful. I have to admit: I was impressed by the launch of www.msnbc.com.
This is definitely a Web 2.0 site, encouraging a relationship with people, and promoting conversations and participation. It even allows you to create your own affinity group, start new discussion threads, and share links, all with the usual features of allowing comments, additional sharing, liking, and lots of other bells and whistles.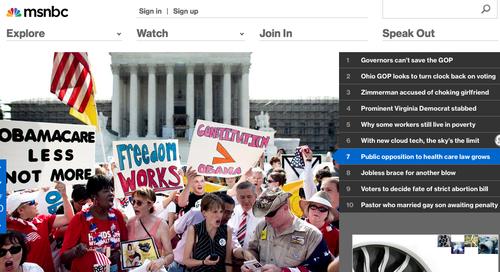 Healthcare websites should take a cue from MSNBC of what a vibrant and exciting community website needs to look like. Here are a few salient reasons why states (and even federal) organizations should create Web 2.0 healthcare websites:
There are many natural affinity groups that need to share information with each other as well as members of the public: healthcare providers, doctors, nurses, health aides, insurers, brokers (now called producers), navigators, assisters (people who help the public in signing up for healthcare coverage), and case workers (members of local health departments or state departments of human resources).


Most current state websites do not change content enough to encourage people to visit them regularly. You cannot create brand recognition or an affinity to a website without being a vibrant and active site.


It is far better to have several thousand people contribute to your content than a few anointed official webmasters. The old Web 1.0 model does not work anymore for brand promotion and engagement of a target audience.


Due to the scale of the changes happening in this area, people have too much misinformation, apprehension, and confusion, and without the ability to properly express, discuss, and resolve such confusion, the associated stress will continue.


Crowdsourced responses and discussions tend to be timely, rapid, and more comprehensive.


People have real stories to share. Regardless of the nature of the story -- positive or negative -- these tales are highly likely to help others, as well as the people sharing the stories.


All healthcare related informational sessions and local town halls can be archived and be made available on these sites, creating a longer lasting impact and outreach for these sessions.


If these town halls and information sessions are simulcast on the website, more people can attend.


People would be able to participate in opinion polls on various topics of the day.


Since people will have to sign up to participate in the websites, there will be an established base of people to communicate with regularly and get reactions and opinions on new ideas and improvements.


It will reduce unmoderated discussions on other social platforms.
Kudos to MSNBC for launching a website that comes close to what I have long believed we need for healthcare. I will be waiting for some healthcare websites to take the cue.

Related posts:

— Mansur Hasib has served in CIO/CISO and other leadership roles in the public, private, and education sectors.
The ThinkerNet does not reflect the views of TechWeb. The ThinkerNet is an informal means of communication to members and visitors of the Internet Evolution site. Individual authors are chosen by Internet Evolution to blog. Neither Internet Evolution nor TechWeb assume responsibility for comments, claims, or opinions made by authors and ThinkerNet bloggers. They are no substitute for your own research and should not be relied upon for trading or any other purpose.

previous posts from Mansur Hasib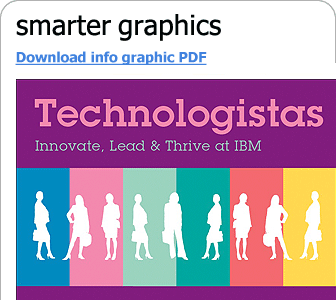 an IBM information resource


an IBM information resource

Expert Integrated Systems: Changing the Experience & Economics of IT

In this e-book, we take an in-depth look at these expert integrated systems -- what they are, how they work, and how they have the potential to help CIOs achieve dramatic savings while restoring IT's role as business innovator.
READ THIS eBOOK


your weekly update of news, analysis, and
opinion from Internet Evolution - FREE!
REGISTER HERE



Wanted! Site Moderators

Internet Evolution is looking for a handful of readers to help moderate the message boards on our site – as well as engaging in high-IQ conversation with the industry mavens on our thinkerNet blogosphere. The job comes with various perks, bags of kudos, and GIANT bragging rights. Interested?

Please email: moderators@internetevolution.com