The notion of "smart systems," in which everyday devices are able to collect, process, and apply data to perform tasks better and more automatically, has been around for at least a century. One image that springs to mind is The Jetsons, an animated sitcom that debuted in 1962 and predicted that by 2062 our lives would be enriched by housekeeping robots, automated grooming, and of course, flying cars.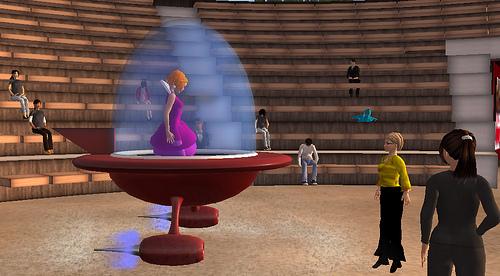 Many Jetsons-predicted technologies, such as tanning beds, talking alarm clocks, and "tele-viewers," have become a reality. And while cars still remain earthbound, they are getting smarter all the time, helping us better navigate, optimizing fuel efficiency, and even doing the driving themselves.
The Pew Internet & American Life project, which examines online attitudes and trends shaping America and the world, recently took a close look at smart systems. Starting with the notion of the "smart home" then expanding to encompass other data-driven applications, the research provides insight into smart systems' reality and potential.
Pew surveyed a group of 1,000 technology experts, observers, and critics about smart systems. The findings were recently published in the report "The Future of Smart Systems," which reveals that 51 percent of those surveyed agreed that by 2020, the connected household will have "become a model of efficiency... thanks to what is known as 'smart systems.' "
However, 46 percent agreed with the opposite statement: "By 2020, most initiatives to embed IP-enabled devices in the home have failed... as a result, the home of 2020 looks about the same as the home of 2011..." Reasons given for this less-rosy view of the future include economic barriers, ease of use and privacy concerns, a lack of standards for development and interoperability, and complexity of design.
Despite the roadblocks, respondents to Pewís survey also revealed the many ways in which smart systems are already at work. As one survey respondent wrote, "Smart systems are already a major part of our lives (in our cars, for instance), whether we know it or not." Another pointed to increasing adoption of Internet-based entertainment systems as an indicator that our homes are already getting smarter.
Where the greatest opportunities lie, according to respondents, are in smart systems that increase energy efficiency and improve healthcare outside the home.
The Pew report highlights some of the smart projects already underway:
IBM's Smarter Planet initiative already boasts more than 2,000 projects. These include one in Dubuque, Iowa, where IBM is working with the local government to use sensors, software, and Internet computing to improve the city's use of water, electricity, and transportation.
General Electric is working on a prototype of a smart hospital room (announced a couple of years ago) that is equipped with cameras and analysis software to monitor staff activity. The room records things like whether nurses and aides have failed to wash their hands after touching a patient. Computer vision software is being designed to analyze patients' facial expressions and alert staff if they appear in distress.
A Dutch company called Sparked implants sensors in the ears of cattle to monitor their location, health, eating habits, and response to environmental factors.
These are all examples of how intelligence at work in smart systems seems to work best when it is nearly invisible. Pew's report makes clear that standardized, easy-to-use technologies that genuinely improve our quality of life while blending into the everyday environment will be advances we'll all want to live with.
Related posts:
ó Michelle Manafy writes for a variety of publications with a focus on emerging trends in digital content and how they shape successful business practices.