Content marketers are drowning in the day-to-day work of getting content created and produced, and they are losing sight of the ultimate goal of using content to generate qualified leads and sales.
The marketing consultant firms Pedowitz Group and Lenskold Group released their annual Lead Generation Marketing Effectiveness Study this week (registration required). It found that the best content marketers marry content with analytics to target their blogs, videos, whitepapers, case studies, and other messages effectively.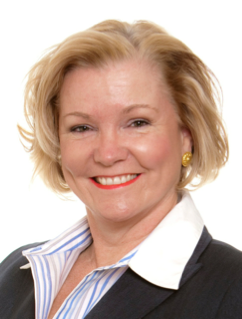 "The goal of content marketing should be to create a digital dialogue that generates qualified leads, directs those leads into the sales pipeline, and produces business for the company," said Debbie Qaqish, principal partner and chief strategy officer for the Pedowitz Group, told us. That seems obvious, right? Most marketers aren't doing that -- at least not well.
"People are pounding the tables saying content's important and part of your overall marketing efforts," Qaqish said. "Content creates that digital dialogue and makes an impact on revenue. But they're drowning in the activity of getting it created and losing sight of the goals."
The study surveyed 323 marketers from B2B companies with marketing groups that generate leads for sales organizations and channel partners. Only 53% of the marketers indicated strength in "educating prospects on solving needs," which is one of the fundamental roles of content marketing. Nonetheless, content marketing accounts for about a third of the total budget for lead generation marketing, according to the study.
Top-tier marketers with highly effective and efficient operations accounted for 13% of survey respondents, the study said. These marketers report strengths in most practices, including educating prospects on solving needs.
The most significant gaps between this group and general marketers were in more advanced practices, including intelligent targeting and capturing intelligence for the sales team. This top-tier group is equipped with marketing automation (80 percent have automation integrated with sales/CRM systems and another 10 percent have automation not integrated), so they are clearly leveraging their technology for targeting and improving sales team effectiveness.
Highly effective and efficient marketers are much more likely to include lead scoring among their top capabilities for improving revenue contribution from content marketing, according to the study. "Lead scoring helps companies concentrate marketing and sales resources on the best prospects, which in turn drives revenue contribution. Marketing automation that captures engagement and outcomes from content marketing can deliver more precise lead scoring."
Companies that measure key financial outcomes achieve higher growth than competitors, the study found. Their marketers are three times more likely to measure ROI and twice as likely to measure revenue than those with the same or slower growth.
Related posts:
— Mitch Wagner,

, Editor in Chief, Internet Evolution