There is substance beyond the hype of big-data, according to a recent Gartner analysis. But beyond the substance, there are plenty of contradictions.
The research firm surveyed 720 IT and business leaders -- members of a Gartner-managed "Research Circle" -- and found that investments in big-data continued to rise in 2013. The report said 64 percent of respondents are planning to invest in big-data technology this year, compared to 58 percent last year. But fewer than 8 percent have actually deployed a big-data project.
So where are the early adopters? According to Gartner:
When we look just at the adoption for those who have made investments, 70 percent of organizations have moved past the early knowledge gathering and strategy formation phases and into piloting (44 percent) and deployment (25 percent) Among those planning to invest over the next two years, 80 percent are in the earlier stages (knowledge gathering and strategy phase).
As for those with no plans to invest, the biggest challenge they face is that they still "don't understand what big data is," said Nick Huedecker, research director at Gartner in a press release.

vertical markets, not surprisingly, researchers found that retailers are the largest processors of both structured data, such as transactions (93 percent) and unstructured content from social media (73 percent). Healthcare, on the other hands, is heavily involved with processing one of the most murky data sources from the so-called Internet of Things: hand-written notes!

What stage are you at with big-data? Share your thoughts, concerns, and experience in the comments.

Related posts:
The ThinkerNet does not reflect the views of TechWeb. The ThinkerNet is an informal means of communication to members and visitors of the Internet Evolution site. Individual authors are chosen by Internet Evolution to blog. Neither Internet Evolution nor TechWeb assume responsibility for comments, claims, or opinions made by authors and ThinkerNet bloggers. They are no substitute for your own research and should not be relied upon for trading or any other purpose.

previous posts from Analytics Clan Editor's Blog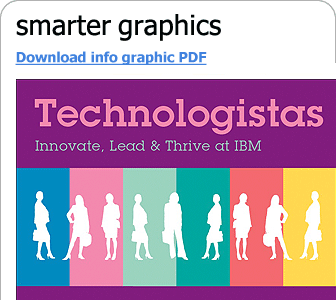 an IBM information resource


an IBM information resource

Expert Integrated Systems: Changing the Experience & Economics of IT

In this e-book, we take an in-depth look at these expert integrated systems -- what they are, how they work, and how they have the potential to help CIOs achieve dramatic savings while restoring IT's role as business innovator.
READ THIS eBOOK


your weekly update of news, analysis, and
opinion from Internet Evolution - FREE!
REGISTER HERE



Wanted! Site Moderators

Internet Evolution is looking for a handful of readers to help moderate the message boards on our site – as well as engaging in high-IQ conversation with the industry mavens on our thinkerNet blogosphere. The job comes with various perks, bags of kudos, and GIANT bragging rights. Interested?

Please email: moderators@internetevolution.com