Orca was a flop, and by Orca I don't mean the 1977 horror movie about a killer whale starring Richard Harris, although that was a flop too. I mean, of course, Mitt Romney's "killer fail" of a voter-monitoring app.

The Democratic and Republican campaigns were almost equally cagey about their respective approaches to voter analytics in the run-up to polling day, although it was generally believed that Obama's team held the technological advantage. Politico reported that an Obama voter monitoring team, based in Chicago, knew "what you read and where you shop, what kind of work you do and who you count as friends." They also know who your mother voted for in the last election.

Romney's team was said to be outsourcing these activities, creating "customized solutions" to fit their needs. How did that go? We're starting to find out. Project Orca was a Web app, designed to allow Romney volunteers to monitor voters as they left polling stations and indicate which supporters needed to be reminded, or prompted, to cast a vote. The objective, reasonably enough, was to deliver real-time voter analytics to end users, who could use the data to direct get-out-the-vote efforts. It was linked up to a national dashboard at Romney's Boston headquarters. Textbook stuff: a dream combination of mobile platforms and nimble intelligence. If only it worked. Unfortunately, in the heat of electoral battle, Orca turned out to be prone to crashing. One aide described it as "lying on the beach with a harpoon in it." There also seems to have been a litany of preparation errors, according to a Romney volunteer:
Training calls were not much more than marketing sessions for the app.
Instructions arrived the day before the election, in the form of a 60-page PDF, together with voter rolls.
It was unclear to users whether Orca was a mobile or Web app (it was the latter).
Orca was located at an https:// URL address, and nobody had thought to forward the equivalent http:// address, meaning that many would-be users were confronted with a blank page.
The consultants, who would probably prefer not to be associated with this disaster, seem to have included media strategists The Stevens and Schriefer Group and voter contact specialists FLS Connect. Given the cost of Romney's campaign -- estimated at over $7.5 million -- one wonders why an element as important as Orca wasn't put in the hands of a major IT shop, experienced in rolling out apps to large numbers of users and providing proper training. There can be no doubt that applying analytics to voters at a micro-level, especially in battleground territories, is here to stay. After all, one reason we're not hearing stories about the Democratic data mining exercise is that -- presumably -- it worked. The Republican Party right now is contemplating a long list of things it may need to do better, or at least differently, to mount a successful challenge for the White House in 2016. Developing a robust tool to leverage voter analytics should be near the top. Maybe call it Jaws.

Related posts:

— Kim Davis
, Community Editor, Internet Evolution
The ThinkerNet does not reflect the views of TechWeb. The ThinkerNet is an informal means of communication to members and visitors of the Internet Evolution site. Individual authors are chosen by Internet Evolution to blog. Neither Internet Evolution nor TechWeb assume responsibility for comments, claims, or opinions made by authors and ThinkerNet bloggers. They are no substitute for your own research and should not be relied upon for trading or any other purpose.

previous posts from Analytics Clan Editor's Blog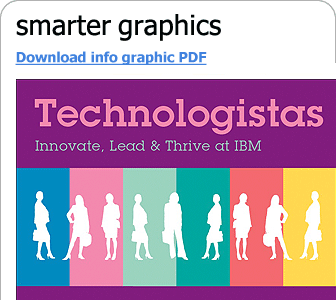 an IBM information resource


an IBM information resource

Expert Integrated Systems: Changing the Experience & Economics of IT

In this e-book, we take an in-depth look at these expert integrated systems -- what they are, how they work, and how they have the potential to help CIOs achieve dramatic savings while restoring IT's role as business innovator.
READ THIS eBOOK


your weekly update of news, analysis, and
opinion from Internet Evolution - FREE!
REGISTER HERE



Wanted! Site Moderators

Internet Evolution is looking for a handful of readers to help moderate the message boards on our site – as well as engaging in high-IQ conversation with the industry mavens on our thinkerNet blogosphere. The job comes with various perks, bags of kudos, and GIANT bragging rights. Interested?

Please email: moderators@internetevolution.com