Big data and analytics are changing the way retailers worldwide decide which products to sell, where to keep them, and what promotions to offer. A leading retail analytics application is market basket analysis, a method of analyzing the shopping cart of each customer who shopped at a store over a period of time in order to discern patterns in their purchasing behavior.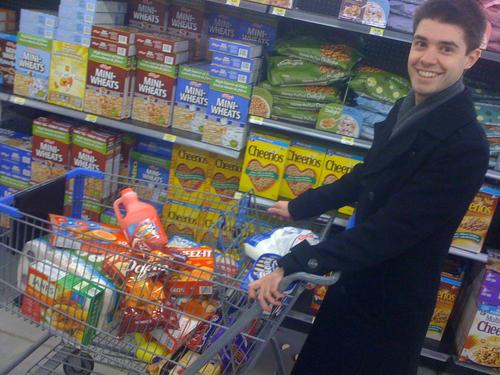 These patterns in hand, retailers can learn a great deal about how different products sell in conjunction with one another. Once retailers have this knowledge, they can make more profitable decisions about how to order and shelve items in their locations.

While market basket analysis has many applications, some common ways of using MBA include:
Affinity analysis: This technique is used to determine which pair of items customers commonly bought together. While relationship between products such as DVDs and popcorn is pretty obvious, affinity analysis has helped retailers determine more complex and unsuspected relationships between items. Examples of this include the relationship between beer and diapers, and toothpaste and tuna. Affinity analysis helps retailers arrange products in a way that complementary products are near each other and easy to spot. This greatly increases their chances of being sold


Identification of critical items: How often have you walked into a retail store with a shopping list and stepped out immediately when you can't find the first item on your list? This is one of the problems MBA helps resolve by identifying critical or driver items that retailers must always keep in stock. Since these critical items drive sales for other items, retailers can afford to offer discounts on these items and hope to make money on the sale of complementary products


Classification of shopping trip: Through factors such as the nature of the products in shoppers' baskets, their combination, and total value of the baskets, MBA helps to classify each shopping trip made by every customer into a category such as weekly grocery trip, monthly shopping trip, or special occasion. This can help retailers make decisions about ordering, shelving, and even staffing in the store.
Although the use of analytics software for market basket analysis requires a large initial investment, many retailers find the benefits have outweighed the costs. Some of the benefits are:
Improved product placement: Based on product affinities, retailers can revamp store shelving to place items with strong affinities closer to each other. This greatly increases the chances of complementary products being sold together and hence increases the overall turnover for retailers. MBA also helps retailers ensure that critical items that drive other items are clearly visible and easy to find


Design better promotions: Knowing the relationships between products, retailers design better promotions for their customers, thus ringing in more profits. At the same time they're able to avoid promotions that only consume costs but don't attract any customers. MBA helps retailers promote the right products to the right customer at the right time.


Develop loyalty card programs: MBA can help retailers analyze purchasing behavior of different kinds of customers over a long period to design the right loyalty card program for the store, as well as its related promotions


Improve store layout and offer other services: Based on the typical contents of retail baskets, MBA can help retailers know a great deal about shoppers' demographics, such as age, education, and lifestyle. This demographic information can help retailers improve the store layout to match the needs of shoppers and aid in decisions about add-on services such as coffee-bars, kids' areas, and fast-food stalls.
Market basket analysis provides so much ongoing benefit that it should be on every retailer's shopping list.
Related posts:
— Taimoor Zubair works as a freelance content writer and an independent IT consultant in Pakistan.
The ThinkerNet does not reflect the views of TechWeb. The ThinkerNet is an informal means of communication to members and visitors of the Internet Evolution site. Individual authors are chosen by Internet Evolution to blog. Neither Internet Evolution nor TechWeb assume responsibility for comments, claims, or opinions made by authors and ThinkerNet bloggers. They are no substitute for your own research and should not be relied upon for trading or any other purpose.

previous posts from Taimoor Zubair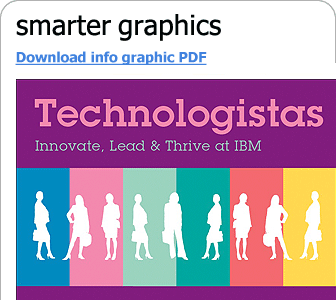 an IBM information resource


an IBM information resource

Expert Integrated Systems: Changing the Experience & Economics of IT

In this e-book, we take an in-depth look at these expert integrated systems -- what they are, how they work, and how they have the potential to help CIOs achieve dramatic savings while restoring IT's role as business innovator.
READ THIS eBOOK


your weekly update of news, analysis, and
opinion from Internet Evolution - FREE!
REGISTER HERE



Wanted! Site Moderators

Internet Evolution is looking for a handful of readers to help moderate the message boards on our site – as well as engaging in high-IQ conversation with the industry mavens on our thinkerNet blogosphere. The job comes with various perks, bags of kudos, and GIANT bragging rights. Interested?

Please email: moderators@internetevolution.com