Fortune 500 companies lose at least $31.5 billion a year by failing to share knowledge. A Knowledge Management System (KMS) can help companies significantly reduce these costs.
Before we can look into what a Knowledge Management System is we should consider what constitutes knowledge. And before we do that, let's step back and look into the source of knowledge: data. In the organizational context, data can be defined as facts and figures that are of very little use in their raw form. When we process data to give it some structure and meaning, it becomes information.
For instance, when you plot data about the number of website visitors, you can identify a trend as to whether traffic is going up, down, or remaining stable. Knowledge goes a step further and empowers you to make predictions, associations, and decisions on what to do with this information. Knowledge will enable you to decide what to do when your website visitor numbers are decreasing. Perhaps you should advertise, redesign, improve content, or come up with another plan.
An organization's knowledge can be broadly classified into two broad categories. Tacit knowledge refers to knowledge that's largely related to employees' personal experience and intuition rather than existing in documented form. While this is the most valuable and common form of knowledge in any organization, tacit knowledge is very difficult to communicate. Explicit knowledge, on the other hand, refers to formalized and documented knowledge, which makes it easy to share, retrieve, and use. Hence, it's most important to implement a KMS to convert employees' tacit knowledge into explicit knowledge. As your KMS becomes richer you reduce dependence on your employees' informal knowledge sharing, run less risk of brain drain, and your decision-making process becomes more standardized.
Without a formal system, you run the risk of losing knowledge when employees leave, whether they go because they're forced by a mass layoff or individual firing for cause, or because they're advancing to a different organization for a career opportunity.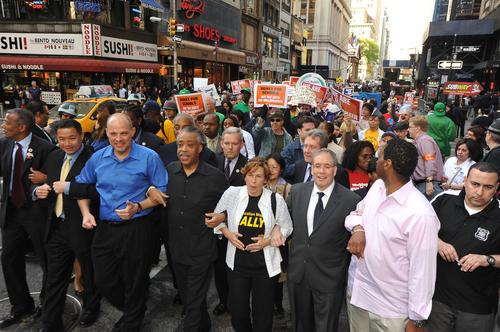 Formally defined, KMS is an IT system which allows organizations to store and retrieve existing knowledge, share it amongst different groups of people to improve collaboration, and provides options for capturing new knowledge.

There are various types of KMSs, each designed to meet organizations' specific workflows and needs. Here's a look at them:

Decision support systems
A decision support system (DSS) allows organizations to leverage the knowledge in a KMS to make business decisions at various levels across an organization. Employees use knowledge derived from external and internal sources, as well as the impact of past decisions, that's housed within a DSS KMS.

Content management systems
Using a content management system (CMS), organizations can create, manage, and distribute content internally or externally. A CMS provides predefined frameworks and templates for the creation of new organizational knowledge.

Groupware systems
As the name implies, groupware systems help people to collaborate with each other. They may include simple communication tools for sending messages and files or video or audio conferencing applications. Groupware systems could encompass tools that help people work collaboratively on group projects, such as project management and workflow systems.

Document management systems
Document management systems (DMSs) are related to storage, retrieval, and publishing of documents in an organization. They attempt to capture the organization's explicit knowledge and give it a concrete form. Through the use of metadata and indexing, these systems simplify information retrieval.

No matter which type of KMS is most appropriate to your specific needs, one thing is clear: Companies that don't share knowledge will lag in collaboration, innovation, and competitivemess, and that gap will increase as people -- and knowledge -- leave.

Related posts:

— Taimoor Zubair works as a freelance content writer and an independent IT consultant in Pakistan.