The Internet is the ultimate learning tool. The fact that its reach extends around the globe at no cost makes it possible for anyone to learn from and participate in thousands of online classes available through massive online open courses (MOOCs). Now Google is set to contribute its infrastructure to the online course movement in a new venture that will add on more courses than ever before. The assumption underlying the project is that increasing quantity of content inevitably will lead to quality. While that strategy should work for the online learning experience itself, it won't necessarily lead to a real transformation for universities.
About a month ago, Google unveiled a partnership with edX, a nonprofit open-sourced educational platform established by Harvard and MIT. Google plans to apply what it's learned from its Course Builder to developing the core platform of MOOC.org, a new edX site set to launch in 2014. The new site, which will be built on Google infrastructure, is intended to enable any university, business, or even individual to contribute to online courses.
From edX's perspective, Google offers the advantage of advanced engineering. As Anant Agarwal, president of edX, said: "Working with Google's world-class engineers and technology will enable us to advance online, on-campus and blended learning experiences faster and more effectively than ever before."
Opening up access to more people not only encourages those who have shied away from online courses to get their feet wet by sampling a course, but also gives more insight into what works. "We will be able to learn how to improve our platform by having more individuals build and use content," Agarwal said.
Google sees the partnership as a way to support educational innovation. "Our industry is in early stages of MOOCs, and lots of experimentation is still needed to find the best way to meet the educational needs of the world. An open ecosystem with multiple players encourages rapid experimentation and innovation, and we applaud the work going on in this space today," Dan Clancy, director of research at Google wrote.
Throw enough spaghetti at the wall and eventually some should stick. That's the approach here. If we build a system to accommodate large numbers, eventually someone will stumble on what actually works. It's the pursuit of innovation through trial-and-error on a large scale.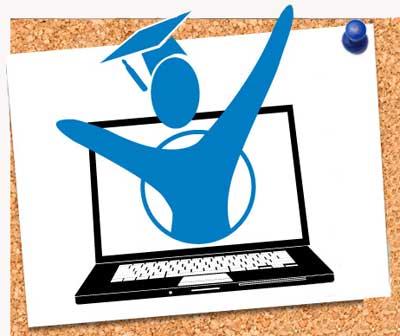 Certainly, it could work in terms of finding new approaches to conveying information and allowing more people to learn about anything from programming to poetry. However, the pursuit of innovation alone is not going to transform universities unless they actually plan how it fits into a design for the future.

Dan Greenstein, director of the Bill and Melinda Gates Postsecondary Success Strategy observes that in the pursuit of MOOCs: "We've jumped right into the 'chase' without much of a discussion about what problems they could help us to solve. We have skipped the big picture of where higher-ed is going and where we want to be in 10 or 20 years."

Greenstein also observes that it not yet clear "whether MOOCs are a viable thing or are just a passing fad." Certainly, San Jose State University's decision to take a break from Udacity after two semesters indicates the MOOC bandwagon doesn't necessarily take every university in its intended direction.

But that does not mean MOOCs are merely a craze that will fade like Silly Bandz? They have great potential to truly democratize education. But for universities to integrate them into their system, they have to come up with a new recipe altogether and not just add more spaghetti to the pot.

Related posts:

— Ariella Brown is a freelance writer, editor, and social media consultant.