Free money usually attracts attention. And that's the intention of Ripple, which offers its open source-based system as a free PayPal alternative to moving money across the globe via the Internet.
Ripple's protocol offers a way to make online payments around the world that, unlike PayPal's, is free of fees and restrictions on currencies in particular countries. It's also offering free money. That is, Ripple is offering its XRP currency at no charge in order to get the tender into circulation after its beta launch in spring 2013.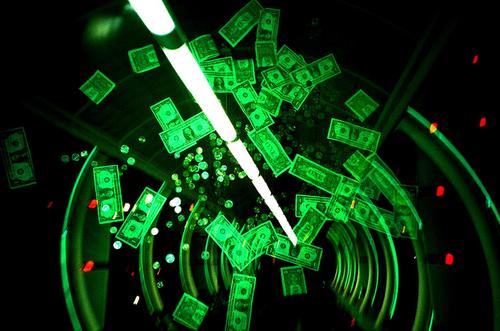 Bitcoin's digital currency is limited to 21 million coins; Ripple has set a cap of 100 billion coins on its digital currency. Unlike bitcoins, though, Ripple's currency is not released through computer mining. Instead, it's held by OpenCoin, which intends to retain 20 percent of the coinage. That is the profit motive for the company, which pays for the development, coding, and marketing of Ripple's digital payment system.

Ripple claims to do for money what the Internet did for information. It expects its currency to break through the barriers to movement and access. Ripple's site opens with a video to illustrate what it means by "the future of money." A longer video delves into more of the technical details.

Ripple is intended to be open-source software that "is not owned or controlled by any person or organization," even though it's backed by OpenCoin. Ripple is a "public good," and the Ripple protocol and Open Coin have a similar relationship to Red Hat and Linux, said Patrick Griffin, head of business development for OpenCoin, in an interview.

Bitcoin paved the way for the distributed systems Ripple uses, Griffin told me, but there are still gaps Ripple intends to fill. The question is what does Ripple do that Bitcoin can't? It's designed to facilitate the transfer of money from any form of currency and to clear transactions in five seconds, as opposed to the 10 minutes minimum required for Bitcoin transactions to clear through the block chain, he said.

OpenCoin's CEO, Chris Larsen explained Ripple's advantages this way:
While Bitcoin is a single currency used within a closed economy, Ripple allows users to make payments in any currency across disparate economies. You could say that Ripple plays well with others -- it was designed to integrate seamlessly with existing economic systems while also providing users with the advanced utility of the next generation of FINTech.
Whereas bitcoiners tend to focus on the currency unit, Ripple positions itself more as a system for clearing transactions. The protocol makes it possible to effect a connection from one currency to another without any delays, or fees from financial institutions for foreign transactions and currency exchanges, according to Ripple.
Commerce has not kept current with the flow of information because the rails of payment were put in place in decades before the Internet, Griffin told me. Ripple's system wires together disparate payment systems in the same way the Internet allows seamless global communication between multiple communication firms, he said. As the system is "currency agnostic and protocol agnostic," it can be used for any form of currency -- including bitcoin -- anywhere there is an Internet connection, said Griffin.
Whereas some bitcoiners feel threatened by another digital currency encroaching on what they've long-considered their territory, Ripple can actually enhance Bitcoin's usefulness by making it easier to use through its universal protocol, he said. "A currency that is not very liquid and very transactional is more volatile," Griffin said. Promoting its use by making it easier to spend will make it more stable.
While Ripple sounds promising, it's only been out for a few months and lacks the name recognition that Bitcoin has earned over the past few years. We'll see if the world accepts the future of money in this form. What do you think?
Related posts:
— Ariella Brown is a freelance writer, editor, and social media consultant.