Insurance company TV commercial aside, these days you don't hear many people saying, "I know it's true. I saw it on the Internet."

We all know how absurd that assertion is, but many of us still get taken in, accepting and even spreading claims we see via our own blogs or social media profiles. After all, the huge stream of information pouring over the web makes it difficult to distinguish the wheat from the chaff.

That's a problem Hypothes.is intends to solve. It's also a problem others have unsuccessfully addressed in the past.

Dan Whaley, an entrepreneur and software coder who in 1995 founded Internet Travel Network (ITN.com) -- later renamed GetThere -- conceived of Hypothes.is as the antidote to the spread of substandard information. Its basis: Crowdsourced annotation that would overlay web content, "including news, blogs, scientific articles, books, terms of service, ballot initiatives, legislation and regulation." The annotation system is based on the Open Annotation Collaboration's work, a system introduced on April 9, 2013, at Stanford University.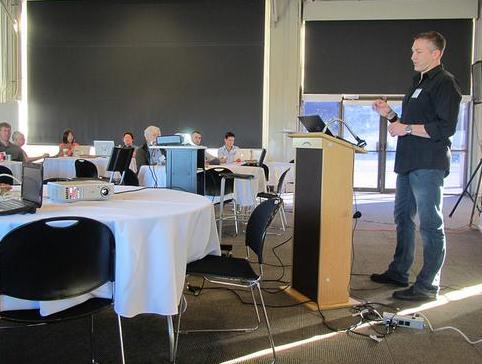 One day after the annotation system launched, the I Annotate conference kicked off in San Francisco. What emerged from the event, hosted by Hypothes.is, is evidence that demonstrates we have the technological advances necessary to contribute to a more intelligent Internet.

The availability and promise of networked technologies means we shouldn't only refactor but rather re-imagine how we do science, write journalism, draft laws, and knit together a global community of informed world citizens. As former Grateful Dead lyricist and co-founder of the Electronic Frontier Foundation John Perry Barlow said on the second day's keynote: "Mankind needs metabolic ecosystems of meaning -- i.e., that we must build responsive online environments where engagement, identity, and reputation can help sort out responsible reasoning from idle chatter and demagoguery."

Hypothes.is is not the first to attempt to build a system of annotation on the web. Others, like Third Voice, tried to allow virtual sticky notes to appear on sites -- but failed. Opposition to the service was strong, and hundreds of web hosts protested what they regarded as "web graffiti" in a "Say No to TV" campaign. Fleck, which is still around, abandoned its aspirations to come up with a similar system in 2006. However, as Gigaom observed, these earlier attempts did not have anything "like the Open Annotation Collaboration, which is no guarantee of success, just an indication of plausibility."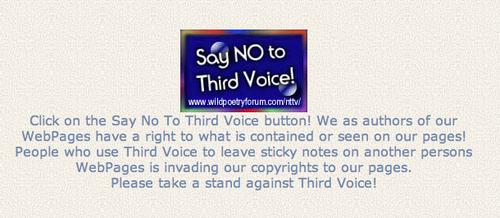 In a recent blog, Whaley explained why the time is ripe for such a system: Given the improvement of browser functionality and the general maturation of the web, we can now realize "the potential of interoperability, of openness. We can create a parallel web that is a conversation about the world as it found through the web."

That kind of conversation can help people focus on what's important. A scientist at I Annotate said that 150 to 250 new articles on biomedicine come out each week. It's impossible to read them all, and annotation can let researchers know which ones are worth the time.

While advanced technology is what enables this kind of collaboration and capacity, Whaley's model is decidedly low-tech: The printed page of the Talmud. In presentations to the Science Online Bay Area (SOBA) Innovations in Academic Publishing and Peer Review last fall, he showed how the Talmudic layout consists of the original text in the center surrounded by annotated commentary. This arrangement is paradigmatic "of a work where the dialog around the meaning and relevance of a passage creates the value for that passage in and of itself," Whalen said at the time.

Hypothes.is was also inspired by modern day Iceland. On its FAQ page, it explains its name is a play on the word hypothesis; in a domain hack, it ends with the Internet code for Iceland, a nation the company admires for its "forward-looking" Modern Media Initiative and its consideration of a crowdsourced constitution (an experiment that ended in March with less than stellar results).

The failure of crowdsourcing in Iceland may give some people pause about its power to bring about a sea change on the web. Will crowdsourcing empower Hypothes.is to succeed where others have failed? Or will website operators rise again?

Related posts:

— Ariella Brown is a freelance writer, editor, and social media consultant.