If your company plans to avoid the bring your own device phenomenon by ignoring it and hoping it goes away, good luck with that. You can't ignore it, and it's not going away.
Consider this: Seventy percent of IT workers bring their own tablets to work without IT's permission, according to Forrester Research, which released a report last week based on a survey this year of around 5,000 IT workers and 576 "mobile decision makers" in the US and Europe. When you add in smartphones, it's a safe guess that almost every employee out there has access to an unapproved mobile device at work, except those at the most security-conscious facilities.
Some firms may be tempted to issue a proclamation prohibiting personal mobile devices at work and citing "security reasons." But employees need to carry their phones with them. What if their kid gets hurt at school? And now that they've got that smartphone in their pocket, why not quickly Google a fact? Or play a round of Words With Friends while on hold? Or get directions for the drive to the client site? From there, it's a short hop to checking email, downloading documents to read later, and using the tablet for sales presentations. It's too convenient, too useful, and impossible to stop.
But there are some steps companies can take to minimize risks.
Create and distribute a mobile device use policy. Include reminders to use a password on the device, to make sure everything on it is encrypted, and to make sure there's a way to wipe data off the device remotely if it is lost. Also, remind employees about the importance of protecting sensitive data: Social Security numbers, medical records, credit card numbers, and, of course, passwords. Files containing this information shouldn't be stored on mobile devices, including laptops, unless they are securely encrypted. Finally, make sure employees use anti-virus protection when available on their mobile devices. The policy should incorporated into employee training, and all staffers should be asked to read and sign it.



Conduct a data assessment. Find out where data is and who has access to it, especially critical stuff such as proprietary information, customer data, medical data, and payments data. You can't guarantee 100 percent security for every bit of information your company ever gathered, but you can improve the locks on most sensitive stuff.



Give employees work-safe alternatives. If they need to have work files on their tablets, iPhones, or laptops, there are plenty of secure options -- for example, a company file server with password-protected access or a third-party, cloud-based file storage service like Box.net. Employees can avoid the hassle of figuring out how to transfer files. (Email attachments? USB sticks? Consumer-oriented file-sharing sites?) IT can track who accessed what file when and avoid the problem of multiple people working on different versions of the same file. Similarly, an encrypted Web-based email system lets employees check their inbox from any browser, removing the temptation to forward email to personal accounts. And this doesn't have to cost a lot. Google Apps for Business, which doesn't cost anything at the basic level, comes with SSL encryption for Web-based email, calendars, and shared documents. If you're using Microsoft Exchange, the Outlook Web App comes included and offers SSL encryption.



Consider replacing insecure systems with secure Web-based alternatives. Your company is probably already somewhere on the road to replacing legacy software with Web-based apps. Many companies have already switched from their expensive customer relationship management systems to secure online platforms like Salesforce.com, which are accessible via a Web browser and optimized for smartphones and tablets.



When all else fails, use virtual workstations. If it's critical for mobile employees to access data stored in legacy systems, consider virtual desktops. They can be hosted on company servers or on third-party services like Desktone. With a virtual desktop, users can access any or all of their regular workplace applications and files via a secure encrypted channel, without storing any files on the mobile device itself. An alternative to a full hosted desktop is a hosted application, which can be more cost efficient if there is just one application employees need to access remotely.
Related posts:
— Maria Korolov is president of Trombly International, an editorial services company that provides coverage of emerging technologies and markets. She has been a journalist for more than 20 years.
The ThinkerNet does not reflect the views of TechWeb. The ThinkerNet is an informal means of communication to members and visitors of the Internet Evolution site. Individual authors are chosen by Internet Evolution to blog. Neither Internet Evolution nor TechWeb assume responsibility for comments, claims, or opinions made by authors and ThinkerNet bloggers. They are no substitute for your own research and should not be relied upon for trading or any other purpose.

previous posts from Maria Korolov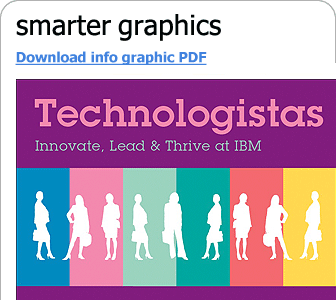 an IBM information resource


an IBM information resource

Expert Integrated Systems: Changing the Experience & Economics of IT

In this e-book, we take an in-depth look at these expert integrated systems -- what they are, how they work, and how they have the potential to help CIOs achieve dramatic savings while restoring IT's role as business innovator.
READ THIS eBOOK


your weekly update of news, analysis, and
opinion from Internet Evolution - FREE!
REGISTER HERE



Wanted! Site Moderators

Internet Evolution is looking for a handful of readers to help moderate the message boards on our site – as well as engaging in high-IQ conversation with the industry mavens on our thinkerNet blogosphere. The job comes with various perks, bags of kudos, and GIANT bragging rights. Interested?

Please email: moderators@internetevolution.com