Groupon's board has had enough of its colorful founder, Andrew Mason.
The company announced Thursday on its website that it has named executive chairman Eric Lefkofsky and vice chairman Ted Leonsis to replace Mason as CEO on an interim basis. Groupon is searching for new leadership.
The stock price dropped 28 percent today after a disappointing earnings report. "The company has been on a slide practically since the moment it went public, but this miss was the final nail in the coffin for its young co-founder and CEO," wrote The Verge's Ben Popper. Following Mason's departure, Groupon's stock rose 13 percent.
As The Verge noted, Groupon's stock price has declined 80 percent since it went public.
Mason released a statement in his characteristic charming and breezy style:
(This is for Groupon employees, but I'm posting it publicly since it will leak anyway)
People of Groupon,
After four and a half intense and wonderful years as CEO of Groupon, I've decided that I'd like to spend more time with my family. Just kidding -- I was fired today. If you're wondering why... you haven't been paying attention. From controversial metrics in our S1 to our material weakness to two quarters of missing our own expectations and a stock price that's hovering around one quarter of our listing price, the events of the last year and a half speak for themselves. As CEO, I am accountable.
You are doing amazing things at Groupon, and you deserve the outside world to give you a second chance. I'm getting in the way of that. A fresh CEO earns you that chance.
What do you think? Will new leadership turn Groupon around? I have some ideas on this; I'll leave them in the comments below. Please do the same.
Related posts:
-- Mitch Wagner




, Editor in Chief, Internet Evolution
The ThinkerNet does not reflect the views of TechWeb. The ThinkerNet is an informal means of communication to members and visitors of the Internet Evolution site. Individual authors are chosen by Internet Evolution to blog. Neither Internet Evolution nor TechWeb assume responsibility for comments, claims, or opinions made by authors and ThinkerNet bloggers. They are no substitute for your own research and should not be relied upon for trading or any other purpose.

previous posts from CMO Clan Editor's Blog


Thu
May 30th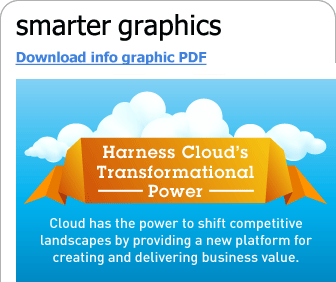 an IBM information resource


an IBM information resource

Expert Integrated Systems: Changing the Experience & Economics of IT

In this e-book, we take an in-depth look at these expert integrated systems -- what they are, how they work, and how they have the potential to help CIOs achieve dramatic savings while restoring IT's role as business innovator.
READ THIS eBOOK


your weekly update of news, analysis, and
opinion from Internet Evolution - FREE!
REGISTER HERE



Wanted! Site Moderators

Internet Evolution is looking for a handful of readers to help moderate the message boards on our site – as well as engaging in high-IQ conversation with the industry mavens on our thinkerNet blogosphere. The job comes with various perks, bags of kudos, and GIANT bragging rights. Interested?

Please email: moderators@internetevolution.com