A grand experiment in social media sentiment analysis comes to an end in 15 days.
Also, the United States elects its next President.
If social media sentiment analysis is a reflection of the thoughts and feelings of the population at large, then analysis of political discussion on social media should reflect real election results.
In other words, if most people on social media speak positively of Candidate A, and the population at large also likes him, that would suggest that social media is a good reflection of real-life sentiment. If social media says one thing and the population at large says another, that would make it harder to determine the relationship between social analytics and real-life results.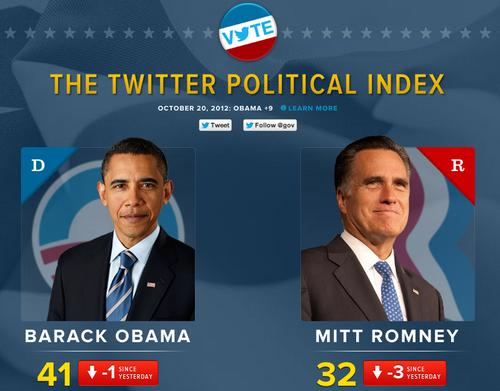 It's not enough to just pick the winner. After all, a coin toss has a 50/50 chance of dong that right. To be a true test, social media sentiment analysis would need to pick the margin, and get state-by-state results right.
If social media discussion proves an accurate reflection of public sentiment, it would be profoundly important to businesses looking to measure public opinion about their brands. A company looking to find out what the public thinks of its products wouldn't need to rely on focus groups, surveys, and other inexact measures. It could just read social media and know. Even imperfect results would be useful.
Results from previous studies look promising. The mere number of Twitter messages mentioning a political party reflected the results of a 2009 German federal election, according to a 2010 German study. And, according to a School of Computer Science Carnegie Mellon University study, Twitter discussion correlates with the results of consumer confidence surveys in 2008 through 2009.
Economist Seth Stephens-Davidowitz looks to Google search trends as a guide to voter sentiment. For example, he predicts voter turnout will be about the same as it was in 2008, with "little evidence for a 2012 electorate significantly more favorable to Democrats or Republicans than the one that obtained in 2008."
According to an article on DataInformed, catchphrases and trending topics on social media during the election often involve brands. For example, when Mitt Romney used the phrase "binders full of women" in a debate last week, the resulting social media jokes were filled with brand images -- for the South Park TV show; the Meryl Streep movie The Devil Wears Prada; and places where a consumer could buy binders, such as OfficeMax, Staples, and Walgreens.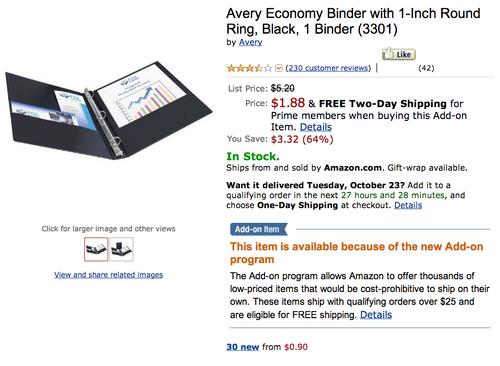 Brands mentioned in a political context on social media will want to at least monitor discussion to see how they're being used.
Marketers who want to live more dangerously can jump on current trends. For example, in liberal-leaning Seattle, a local cupcake shop ran a Facebook promotion (coinciding with the debate) for a cupcake flavor that President Obama enjoys. The downside to this tactic, however, is the alienation of the other side.
So, who does social media say will win the election? Alas, I haven't been able to find any social media analytics studies predicting the outcome. Do you know of any? Let us know.
Related posts:
ó Mitch Wagner




, Editor in Chief, Internet Evolution