Whatever might be said about outgoing ICANN CEO Rod Beckstrom, Internet users worldwide should be thanking him. Last week in Costa Rica, at the organization's 43rd meeting, Beckstrom blew a harsh blast of cold Arctic reality into the room about the board's conflicts of interest. You can read about the details here, here, and even in the New York Times.
I was there listening to Beckstrom's speech, and I wasn't surprised. I had watched in Singapore when almost half the ICANN board recused itself from the final vote on approving hundreds of new domain names, citing personal conflicts of interest.
But I am surprised it took an outgoing CEO to point to the hundreds of conflicts of interest, both real and potential, mingled into ICANN's DNA. The California nonprofit has two bureaucratic apparatuses in it that are supposed to represent the general Internet user. Both of them have been largely silent. One is preoccupied with fighting trademark interests, and the other, of which I have been a member for five years, is mired in its own processes and often seems capable of little more than self-analysis. The members who have bucked the bureaucracy and spoken out are in the minority.
Unfortunately, the apparent conflicts of interest go deeper than the recent headlines.
The chairman of the ICANN board's governance committee, Bruce Tonkin, is a senior executive at Melbourne IT, a domain registrar. The governance committee's conflict-of-interest guidelines mention a fiduciary relationship to ICANN as a conflict, but less directly a financial interest in a company that stands to make or lose money depending on ICANN's contracts.
Steve Crocker, a member of the ICANN board's executive committee (along with Tonkin, Beckstrom, and Cherine Chalaby, an investment banker), recently disclosed that Afilias, a registry, has invested in his company, Shinkuro Inc. -- a startup focused on information sharing across the Internet. That means half the executive committee has declared conflicts of interest when it comes to new top-level domains.
The board's structural improvements committee has five members, two of which have declared conflicts of interest with new domains.
The chairman-elect of the ICANN nominating committee, one of the most powerful and least accountable of ICANN's inner bureaucracies (and whose structure Beckstrom referred to as a significant threat to the organization), is the CEO and founder of Momentous, a Canadian registrar with $30 million in annual revenue. In Costa Rica, when questioned about the conflict, he said none existed. In reality, that's true, since the loosely written guidelines only address fiduciary relationships with ICANN itself. Among other duties, the nominating committee selects members of the ICANN board.
The chairman-elect of the nominating committee also happens to be a member of the Registrar Accreditation Agreement's negotiating team. Yes, the registrars more or less get to negotiate their own contracts, for the most part behind closed doors.
Most of these people are on limited terms, so the makeup might be quite different in a year or two. But there should be tighter rules governing who gets to occupy the seats, regardless of term length.
One compliment I will pay to the few rebellious voices: Five years ago, it would have been impossible to talk about topics such as fraud, phishing, criminal abuse of the domain name system, and dozens of other issues now common to panel discussions at ICANN meetings. Back then, you would have been told such issues were "outside ICANN's narrow technical mandate." But you know what? They aren't.
The truth of the matter, buried for years, is that the Registrar Accreditation Agreement, a document ICANN uses to bind registrars to certain behaviors, contains provisions that relate directly to many of the problems users experience on the Internet today. It's in the best interest of the conflicted parties within ICANN that it remains "irrelevant," or limited in scope, because a cursory look under the rhetoric reveals that some tough negotiations on the content of this document, and how it's enforced, would go a long way toward improving the state of the Internet in the public interest. But that public interest is not well served by a structure and executive leadership that's conflicted by the same industry it's supposed to oversee.
— Beau Brendler is chairman of the North American Internet user advisory committee to ICANN (NARALO) and was a voting member of its executive committee (ALAC) for three years.
The ThinkerNet does not reflect the views of TechWeb. The ThinkerNet is an informal means of communication to members and visitors of the Internet Evolution site. Individual authors are chosen by Internet Evolution to blog. Neither Internet Evolution nor TechWeb assume responsibility for comments, claims, or opinions made by authors and ThinkerNet bloggers. They are no substitute for your own research and should not be relied upon for trading or any other purpose.

previous posts from Beau Brendler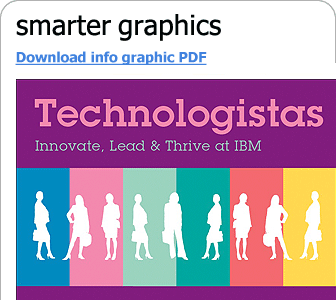 an IBM information resource


an IBM information resource

Expert Integrated Systems: Changing the Experience & Economics of IT

In this e-book, we take an in-depth look at these expert integrated systems -- what they are, how they work, and how they have the potential to help CIOs achieve dramatic savings while restoring IT's role as business innovator.
READ THIS eBOOK


your weekly update of news, analysis, and
opinion from Internet Evolution - FREE!
REGISTER HERE



Wanted! Site Moderators

Internet Evolution is looking for a handful of readers to help moderate the message boards on our site – as well as engaging in high-IQ conversation with the industry mavens on our thinkerNet blogosphere. The job comes with various perks, bags of kudos, and GIANT bragging rights. Interested?

Please email: moderators@internetevolution.com