California Governor Jerry Brown signed a law last week that would allow young people to petition web companies to remove embarrassing items they posted while underage -- effectively erasing the online record of those posts or events.
Here's the meat of the law:
The bill would, on and after January 1, 2015, require the operator of an Internet Web site, online service, online application, or mobile application to permit a minor, who is a registered user of the operatorís Internet Web site, online service, online application, or mobile application, to remove, or to request and obtain removal of, content or information posted on the operatorís Internet Web site, service, or application by the minor, unless the content or information was posted by a 3rd party, any other provision of state or federal law requires the operator or 3rd party to maintain the content or information, or the operator anonymizes the content or information. The bill would require the operator to provide notice to a minor that the minor may remove the content or information, as specified.
That picture of you blotto, in your junior year of high school at an illegal keg party? You can make it go away forever by asking the company to remove it before you turn 18. Of course, if we're talking Facebook, you can already remove tags. You can delete pictures and otherwise massage the record. You can also put security limits on who can access your account on Facebook. If it's not public then people can't see the photo if you limit your account to Friends only.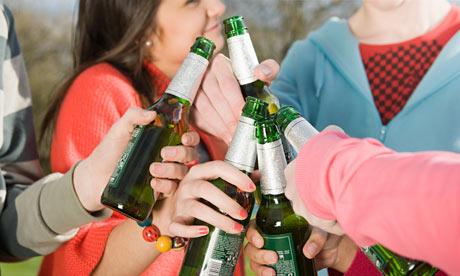 The new California law raises larger questions about minors and their behavior, and about how the law itself fits within the so-called Right to Be Forgotten Online movement.

It's common knowledge by now that the adolescent brain is a work in progress, and that many a teen has been known to act first and think later. Today, youngsters can use their mobile phones to post pictures, video, and text of those transgressions online in an instant -- and it's just possible one or more tales of their partying days could come back to bite them later on when a potential employer or college admissions office does a background check.

Should kids have to pay such a heavy price for mistakes of their youth? Should there be an eternal permanent record of their stupidity for all to see? Perhaps not. But Eric Goldman, writing on Forbes, finds California's law silly and ill defined. He has a point on the latter.

For example, it's not clear if once you turn 18 you can go back and ask companies to remove questionable posts. It seems more likely youthful posters would want to do so at 22. When searching for a job you might be more inclined to clean up your online record than at 18, an age when you're still in the throes of adolescence and probably not thinking about consequences to your life in four or five years.

As a society we treat children as different from adults. We have special courts and prisons precisely because they do not have the same capacity as adults to make good decisions all the time. We even erase -- or at least seal -- criminal records of many juvenile offenders. There is legal precedent for recognizing that children sometimes have issues thinking through the implications of their actions. Heck, I know many adults who have this problem. But where does it stop?

I wrote about the right to be forgotten online movement of Europe in 2011. This group wants people to have the power to remove their entire online history from the record. Given where we are going in terms of electronic records, that would effectively erase a person's history. Is it desirable as a society to erase records of how people lived?

I'm not sure it's a good idea to let people erase their entire online history, but I can see value in giving people some control over it -- especially their youthful record -- and wanting to remove those bits that could make them look bad in a future online search.

Let's face it: We were all young and stupid once. What we did in high school shouldn't haunt us forever online.

Related posts:

— Ron Miller is a freelance technology journalist, blogger, FierceContentManagement editor, and contributing editor at EContent magazine.