Yesterday I made the call to return my Google Glass. After months of anticipation, a trip to New York, and several weeks with the device, after much deliberation I decided the device wasn't ready for prime time and my $1,500 would be better spent elsewhere.
When I purchased my Glass I knew I had 30 days to decide if I wanted to keep or return it. The device has many charms, but in the end I didn't like peering at a small screen while looking up. And I simply wasn't dazzled. For that kind of money, I wanted to be blown away and I wasn't. I just wasn't.
At its core, Google Glass is a beta device being tested by an enthusiastic group of early adopters who are paying for the privilege. I know Robert Scoble loves his. Tim O'Reilly reported showing Glass to people who put it on, grinned, and immediately saw the potential. I didn't have that reaction.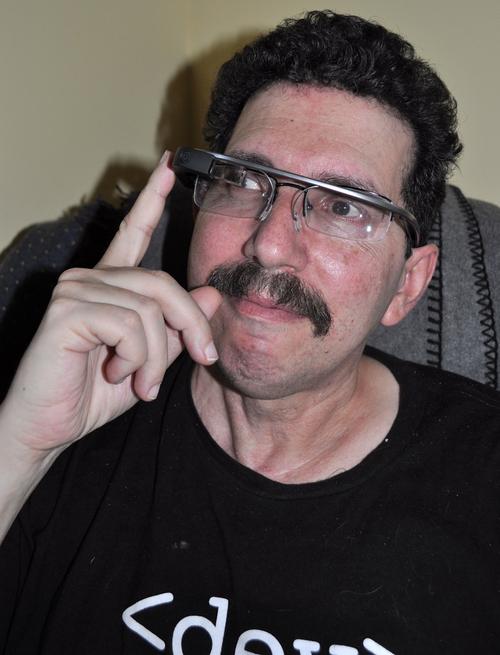 Glass didn't call out to me each day. I found the computing style tiresome. As you can imagine, the form factor limits the way you interact with it. That means you have to tap it or talk to it and right now the talking is limited to a few commands. That leaves tapping, and because you can't interact with a screen, Google designed a carousel interface.

Each item -- whether it's an OS level function like configuring the device or an app function like getting a Tweet -- has to live on "a card" that moves along the carousel. You can move up and down or side to side. You read tweets, emails, headlines, or anything else by cycling through the cards in a serial fashion. That means the more functionality you layer onto the device, the more cards you have to deal with. To be fair, the ones you've read go away after a certain period of time, and not every tweet or email comes into the carousel. For email, the only ones that show up are responses or those that have been marked as important in Gmail. But I didn't enjoy interacting with my computing device in this fashion.

What's more, Glass lacked any type of documentation whatsoever. The packaging didn't even include the website where you configure Glass or information on contacting the Glass team with questions. I don't know if Google expected its training to answer every question, but as a guy who used to write documentation for a living, I found Glass distinctly lacking in that department.

Whenever I dealt with anyone from Google -- from the fitting to tech support -- I was impressed with the quality of the service. They truly seemed to want me to love this device and have a great experience.

The Glass Community, which you could also query for help, was also top notch, full of helpful people who were ready with answers.

In the end, though, that wasn't enough. Despite what Larry Page said, I actually do prefer to pull my phone out of my pocket. It's easier for me and less awkward than looking up and trying to manipulate this device and see the small screen.

All that said, I still believe the future of computing will involve wearables of some kind, but I don't think Glass is going to be the killer device. It feels very prototype-ish and I can't help but feel that it's the precursor to something better Google might even be working on now as we try these.

When I was getting fitted I asked my Glass Guide if Glass Explorers like me would get a second-generation device or at least a discount on whatever came next. He told me he knew of no such plans.

To be honest, I feel a bit disappointed about returning Glass. As regular readers know, I have a strong belief in the power of technology and I really wanted to love this device. I was predisposed, in fact, to do just that.

The Glass Guide who processed my return was pleasant and helpful. He will send me an empty box with a shipping label, and I will box up Glass and its accessories and send it back to Google. I should get a refund in a couple of weeks.

It's all a bit anticlimactic though, after all that anticipation.

We might very well look back at this iteration of Google Glass in the not-too-distant future and marvel at how crude it seems. In fact, I've read about cooler-looking competing devices coming out soon like the Recon Jet expected in the fall to cost under $500. I've already requested a review unit.

Right up until the end, I thought about hanging on to Glass to see what happens and how the OS and the software evolve over time. Ultimately, though, I would rather wait for the finished product than be part of what is, essentially, a beta program I paid to be in.

I still believe in the power of wearable technology. I remain excited about the prospects of whatever comes next, but I'm not ready to eat $1,500 to be a part of a future that isn't quite there yet -- and that makes me sad because I very much wanted it to be.

Related posts:

— Ron Miller is a freelance technology journalist, blogger, FierceContentManagement editor, and contributing editor at EContent magazine.