You might be surprised to learn that the FBI has generated hundreds of thousands of secret information requests since 2000, many of which go to Internet companies seeking information about individual users. You may be even more surprised to discover that in all those years, only one Internet company has challenged these secret requests.
That company is Google and it happened just this month.
Three weeks ago, Google received what the FBI calls a National Security Letter requesting information about an individual's records on its service, reported Bloomberg. The predominant thinking on these letters by most companies up until now is you respond -- even though these are warrantless, meaning the FBI can write a request and the company responds without any judicial oversight whatsoever.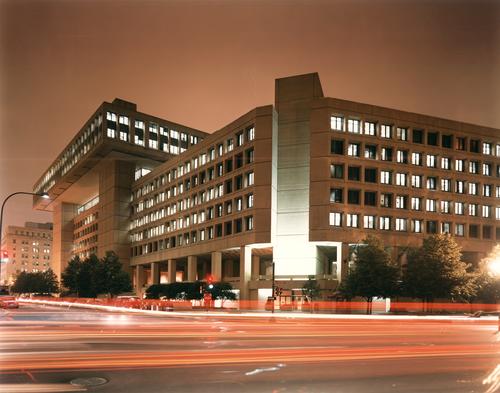 And that's the troubling part of all this. The FBI can investigate any individual and the company is not allowed to mention it, nor under current rules must the government go to a judge and justify the request. That allows the government free rein to, apparently, go on a fishing expedition whether there is a reasonable cause for the request or not.

I'm not sure what's more shocking: that the government has been able to get away with this for more than a decade without any challenges or that Google finally had the courage to finally stand up and say, "Enough!" Given its high profile, Google must get a good number of these requests and it must take a fair amount of work to manage and process them. Might be nice if a judge at least rubber-stamped these warrants to give the process an air of legitimacy.

Google asked US District Judge Susan Illston to set aside one of these letters because the company considered the request "unreasonable and oppressive." Not sure why it took this long for Google to come to that conclusion, but since Illston is the same judge who responded favorably to an Electronic Frontier Foundation request last month around another National Security Letter case, perhaps Google's attorneys saw the opening and decided to go for it.

Despite CNet's report that a 2007 internal Justice Department ruling found "serious misuse" of National Security Letters as an investigative tool, they have apparently gone on unabated and unchecked until the two challenges this year.

If you're looking for some uplifting civil liberties news, consider this story that came out last week that the US government isn't happy because Apple's iMessage encryption is so good the feds can't break it. I'm sure you're all crying a river for the poor FBI because there's some part of our electronic lives it can't monitor.

The fact is our electronic lives are way too easy for the feds to pry into. In the case of the National Security Letters, which actually pre-date the Patriot Act, they are ripe for the kind of abuse outlined in a report six years ago. That this has gone on years longer without any challenge means it's probably only gotten worse as surveillance tools have grown more sophisticated.

I applaud Google for challenging these letters, whatever their motivation or reasoning. It could be that they've simply had enough. I'm glad to see someone doing it. I'm not suggesting the government shouldn't have a right to monitor people when the situation warrants it, but if you're going to request information about someone's online life, ask a judge for a warrant.

It's not too high a bar and the rules shouldn't be different on the Internet. I never thought I'd be saying this about Google and individual data privacy, but "You go Google."

Related posts:

— Ron Miller is a freelance technology journalist, blogger, FierceContentManagement editor, and contributing editor at EContent magazine.