Many of today's IT pros might not realize it, but IT has had to deal with technological disruption in every generation. Today's digital revolution, driven by mobile, social, and cloud computing, is no exception. It's just more pronounced and accelerated than anything that has come before.
IT pros who understand disruption can avoid being overwhelmed by it -– or worse, missing the boat, said Harvard professor Clayton Christensen, who spoke on this topic at the BoxWorks conference in San Francisco this week.
Christensen ought to know: He literally wrote the book on technological disruption. He has even come up with a methodology to measure the disruption life cycle. During his presentation, Christensen displayed a slide to illustrate that in the beginning, only a few people in IT (or whatever the keepers of the computer equipment were called) could use a given machine. But over time, a larger and larger population had access -- and with each technological leap, IT had to adjust.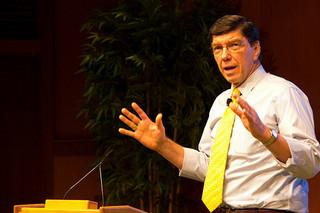 During his talk, Christensen walked us through the history of computing from the 1940s until today:
He made the point that in the beginning, there were mainframes in a market dominated by IBM. These systems were large, very expensive -- he threw out the figure $200 million -- and only a very small group of professionals was able to operate them


By the 1960s, companies like Digital Equipment Corp. came up with minicomputers, which, instead of taking up a whole room, were housed in a small cabinet. Their cost was around $200,000, and a much larger, although still exclusive, group of technology professionals could operate them


By the mid-1980s, we had desktop computers from firms like HP that cost around $2,000. They allowed even nontechnical people to operate a computer for a relatively modest price -- with the caveat that they were tied to a desk to have access. By the 1990s, lightweight, portable laptops allowed users to take that computing power with them when they left their desks


Today, we have mobile devices from the likes of Apple, Samsung, and Google that cost around $200 and fit in your pocket, providing access to information from just about anywhere.
From the 1940s to now, IT has had to evolve through each of these technological changes -- and it's worth noting that the companies that dominated each of these periods in terms of sales were disrupted themselves as each new cycle developed.
Today, we have several forces at play that are having a tremendous impact on IT pros. These are mobility, social networking, and cloud computing, and each of these trends is being driven by the evolution of the smartphone.
Because of the changes driven by smartphone evolution, we now have different requirements when it comes to the software we use to run our businesses. Where large, complex, monolithic software packages from companies like Oracle and EMC ruled the day when we were tethered to our desks, today we need things to be simple and flexible. We also require ubiquitous access to enterprise content across mobile devices -– which is where cloud services come in.
All of these changes have spawned further changes. Box CEO Aaron Levie pointed out in one of his talks at BoxWorks that the Bring Your Own Device (BYOD) movement developed because of the swift mobile development cycle. There isn't time for IT pros to keep up with the speed with which these devices turn over and the next generation comes along. As IT pros are forced to rethink how they provision software to keep up with these rapid device development cycles, the cloud provides a way to update software on the backend automatically, easing the pressure.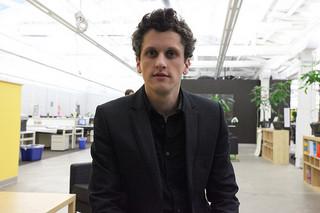 The current transition in technology is happening much faster than any previous IT generation's transition, so it's natural that the changes are startling and hard to grasp -- even more than the changes that came before. Forward-thinking IT pros must move their companies quickly to confront this new technological reality. Those that don't will put the future of their companies at risk.
Related posts:
— Ron Miller is a freelance technology journalist, blogger, FierceContentManagement editor, and contributing editor at EContent magazine.