In an interview last week at the AIIM Conference in San Francisco, author Clay Shirky discussed the fallacy that the Web in general, and Facebook in particular, are just for young people -- and what that could mean to business as you design your online presence.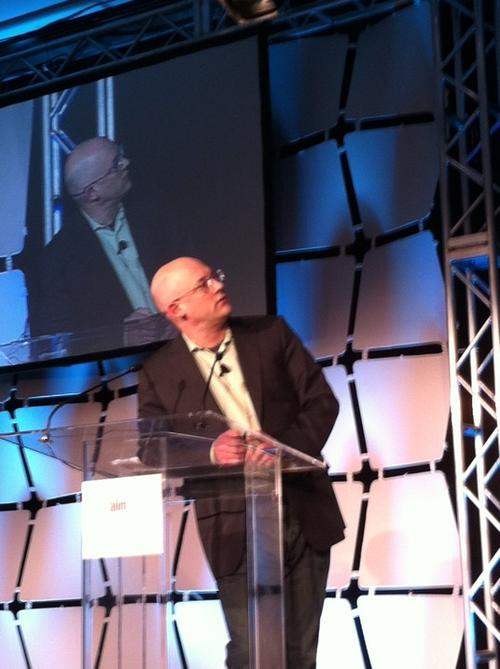 First of all, you need to understand who is actually online. The reality could be different from what you imagine. Shirky suggested that too many businesses don't realize that the online population is actually getting older with each passing year.
Of course, if your target market is 20-year-olds, you need to communicate with them online or you miss them completely. That's where they live, so it's a no-brainer. But what happens as the target audience ages?
Shirky says that, in fact, it's not as clear-cut as we might think, and the older generation is actually gaining an increasing and more meaningful presence online.
"We have this bias and we've had it for 20 years... that these tools are inherently not useful -- particularly to older people, that these are shiny new tools for shiny new people," Shirky said.
But, he added, the research doesn't actually support the notion that as your audience gets older, you're not going to reach them online. In fact, he says, "One of the things we are seeing year after year for the past three years, the fastest growing group on Facebook has been a decade older."
Social networking, he says, is blowing through the entire age range of the US population. So if you continue to cling to the mistaken belief that older people aren't online, and your target demographic is over 35, you could be missing out on key opportunities to reach your audience. Shirky says when it comes to Facebook and other social networks such as Twitter, too often the folks designing a company's online presence make the incorrect assumption that as the audience ages, its online presence decreases; and as Shirky says, "I think that it is turning out to be wrong in an increasing number of cases."
The question then, is what do you do about it? First of all, you can't operate from unfounded biases about what you believe to be true. You have to work with actual data, and finding the best way to reach your audience is the starting point. If your audience isn't online, that's one thing, but if you're making an incorrect speculation about where they are, you are missing chances to reach your target markets, especially if your audience falls beyond the 18-35 target range.
As Shirky points out, "Facebook is the largest concatenation of American interests in one service in the history of the country." Any business that's ignoring that is likely doing so at its own peril.
Facebook is not just for teeny boppers or even millennials anymore; and you can't be basing your marketing campaigns on old-fashioned notions of who is online. As Shirky articulated, the number of people online is increasing all the time across virtually every demographic you can imagine, including people over 35 -- and as a business you need to take that into consideration or risk missing key members of your audience in your online campaigns.
Check out the interview with Clay Shirky below:
Related posts:
— Ron Miller is a freelance technology journalist, blogger, FierceContentManagement editor, and contributing editor at EContent magazine.