Posts posted in August 2012

Smarter IT Clan Radio
8/24/2012
147 comments

Dale Potter is senior vice president of strategy and transformation at The Ottawa Hospital, one of Canada's largest teaching and research hospitals.

Smarter Analytics Clan Radio
8/16/2012
76 comments

Gil Elbaz is the founder and CEO of Factual, an information-sharing start-up which gathers, stores, and analyzes terabytes of data on a wide range of topics. He was co-founder of Applied Semantics (ASI0, which developed AdSense -- later acquired by Google. As co-founder of the nonprofit Common Crawl Foundation, a repository of openly and freely accessible web crawl data, he seeks to democratize access to web information.

IE Radio
8/10/2012
300 comments

Look out! The team of Charlie Stross and Cory Doctorow has produced upcoming science fiction novel Rapture of the Nerds, due out in September 2012, dealing with a disturbing future in which "metaconsciousness" roams the solar system. Both authors join us to discuss their work and the future of the Internet.

Cory Doctorow is a coeditor of Boing Boing and a columnist for multiple publications including the Guardian, Locus, and Publishers Weekly. He was named one of the Webís 25 influencers by Forbes magazine and a Young Global Leader by the World Economic Forum. His award-winning novel, Little Brother, was a New York Times bestseller. He lives in London with his wife and daughter.

Charles Stross, author of several major novels of SF and fantasy, including Singularity Sky, Accelerando, Halting State, and Rule 34, is widely hailed as one of the most original voices in modern SF. His short fiction has won multiple Hugo and Locus awards. He lives in Edinburgh.

a moderated blogosphere of internet experts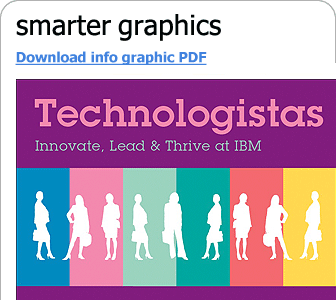 an IBM information resource


an IBM information resource

Expert Integrated Systems: Changing the Experience & Economics of IT

In this e-book, we take an in-depth look at these expert integrated systems -- what they are, how they work, and how they have the potential to help CIOs achieve dramatic savings while restoring IT's role as business innovator.
READ THIS eBOOK


your weekly update of news, analysis, and
opinion from Internet Evolution - FREE!
REGISTER HERE



Wanted! Site Moderators

Internet Evolution is looking for a handful of readers to help moderate the message boards on our site – as well as engaging in high-IQ conversation with the industry mavens on our thinkerNet blogosphere. The job comes with various perks, bags of kudos, and GIANT bragging rights. Interested?

Please email: moderators@internetevolution.com