Posts posted in July 2012

IE Radio
7/19/2012
130 comments

Andrew Blum is the author of Tubes: A Journey to the Center of the Internet, the first book-length look at the physical heart of the Internet itself. When not immersed in the Internetís depths, Blum writes about architecture, design, technology, urbanism, art, and travel. Since 1999, his articles and essays have appeared in Wired, The New York Times, The New Yorker, Bloomberg Business Week, Metropolis, Popular Science, Gizmodo, The Atlantic Online, Architectural Record, and Slate, among others. He has degrees in literature from Amherst College and in human geography from the University of Toronto, and lives in his native New York City with his wife, daughter, and a black shepherd mix.

Smarter Cloud Clan Radio
7/17/2012
109 comments

An author, industry speaker, and respected industry analyst, Peter Bendor-Samuel founded Everest Group in 1991. An expert in outsourcing and global services, he has won a variety of awards. He formerly worked at Ernst & Young and EDS.

Smarter Analytics Clan Radio
7/12/2012
83 comments

Dr Alag is VP of Engineering at NextBio, which provides a scientific, cloud-based platform to aggregate and interpret large quantities of genomic data for research and clinical applications. He is also the author of "Collective Intelligence in Action," a study of the underlying algorithms and technical implementation of Web-based data gathering and mining techniques like analyzing trends, discovering relationships, and making predictions.

a moderated blogosphere of internet experts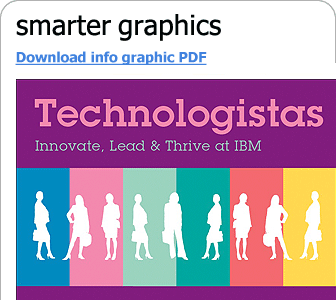 an IBM information resource


an IBM information resource

Expert Integrated Systems: Changing the Experience & Economics of IT

In this e-book, we take an in-depth look at these expert integrated systems -- what they are, how they work, and how they have the potential to help CIOs achieve dramatic savings while restoring IT's role as business innovator.
READ THIS eBOOK


your weekly update of news, analysis, and
opinion from Internet Evolution - FREE!
REGISTER HERE



Wanted! Site Moderators

Internet Evolution is looking for a handful of readers to help moderate the message boards on our site – as well as engaging in high-IQ conversation with the industry mavens on our thinkerNet blogosphere. The job comes with various perks, bags of kudos, and GIANT bragging rights. Interested?

Please email: moderators@internetevolution.com