Posts posted in July 2010

IE Radio
7/29/2010
276 comments

As author of the book, "Always On: Language in an Online and Mobile World," and a professor of linguistics and language at American University in Washington, D.C., Naomi Baron is uniquely qualified to parse the layers of meaning in emoticons and other Net-speak. She'll also assess the quantity vs. quality of communication in our highly mobile and always-on lives

IE Radio
7/13/2010
80 comments

As one of the inventors of Statistical Package for the Social Sciences (SPSS) software, Norman Nie helped automate data analysis in the mainframe era. Now, as CEO of Revolution Analytics, he's using the open-source R statistics language for predictive analytics; he'll talk about the role of the Internet and how the R language scales to any budget size or business requirement.

IE Radio
7/8/2010
109 comments

Bram Cohen is best known as the author of BitTorrent, the peer-to-peer (P2P) file distribution protocol. He is also the co-founder and chief scientist of BitTorrent Inc. He'll discuss his views on anti-piracy laws, his struggles with the MPAA/RIAA, and how he sees P2P sharing developing in the future

a moderated blogosphere of internet experts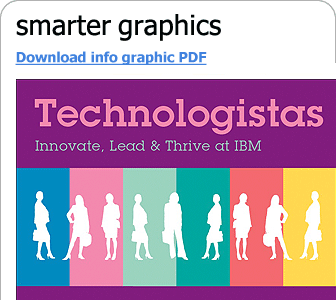 an IBM information resource


an IBM information resource

Acquire, Grow & Retain Customers: The Business Imperative for Big Data & Analytics

Find out how to use big data and analytics to change how your business interacts with customers by incorporating all sources of data to help forge long-term relationships and realize value. A holistic view of the customer, made possible by big data and analytics, ensures unique experiences and personalized communications.
READ THIS eBOOK


your weekly update of news, analysis, and
opinion from Internet Evolution - FREE!
REGISTER HERE



Wanted! Site Moderators

Internet Evolution is looking for a handful of readers to help moderate the message boards on our site – as well as engaging in high-IQ conversation with the industry mavens on our thinkerNet blogosphere. The job comes with various perks, bags of kudos, and GIANT bragging rights. Interested?

Please email: moderators@internetevolution.com