IE Radio
5/31/2012
241 comments

Andrew Keen is the well-known author of the book Cult of the Amateur: How the Internet Is Killing Our Culture. His latest book is Digital Vertigo: How Today's Online Social Revolution Is Dividing, Diminishing, and Disorienting Us. We'll talk to Andrew about the "online social revolution" and how it's damaging society.

IE Radio
5/24/2012
116 comments

Mark McKinnon is a veteran political strategist who has worked for politicians including Sen. John McCain and former President George W. Bush. He is the founder of the non-profit, non-partisan political organization No Labels, which seeks to get government working again. We'll talk to McKinnon about how the Internet is changing politics and influencing the 2012 presidential election. And we'll ask him about No Labels' 12-Step Program for Congress, and the role his organization hopes to play in the future of politics.

IE Radio
5/10/2012
134 comments

Tony Cicco is the Global Chief Information Officer for AEA Group, a global sustainability consultancy. In his role, Cicco is responsible for leading all technology and security initiatives for the AEA Group. He oversees and coordinates all technology, telecommunications, wide area networking, local area networking, desktop support, IT security, disaster recovery planning, applications training and support, and information management. Prior to joining AEA Group in 2011, Cicco was the Government Accountability Office (GAO) CIO. With 35 years of experience in IT, Cicco has received many accolades and awards. He was placed on Computerworld's list of Premier 100 IT Leaders for his work supporting the Hurricane Katrina response, CIO Magazine's CIO 100, and Federal Computer Magazineís Federal Top100 list.

a moderated blogosphere of internet experts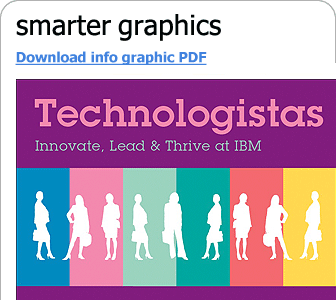 an IBM information resource


an IBM information resource

Expert Integrated Systems: Changing the Experience & Economics of IT

In this e-book, we take an in-depth look at these expert integrated systems -- what they are, how they work, and how they have the potential to help CIOs achieve dramatic savings while restoring IT's role as business innovator.
READ THIS eBOOK


your weekly update of news, analysis, and
opinion from Internet Evolution - FREE!
REGISTER HERE



Wanted! Site Moderators

Internet Evolution is looking for a handful of readers to help moderate the message boards on our site – as well as engaging in high-IQ conversation with the industry mavens on our thinkerNet blogosphere. The job comes with various perks, bags of kudos, and GIANT bragging rights. Interested?

Please email: moderators@internetevolution.com