Posts posted in November 2009

IE Radio
11/24/2009
176 comments

Gregg Spiridellis, co-founder of the animated humor site JibJab.com, talks about the rich vein of political satire, and how the company has built on its viral momentum after the 2004 presidential election

IE Radio
11/10/2009
217 comments

As principal architect of the ARPANET, Lawrence G. Roberts was one of the Internet's pioneers. Now CEO of Anagran Inc., he'll talk about how the Internet could work better and why he and Vint Cerf disagree over Net neutrality.

IE Radio
11/3/2009
249 comments

As co-founder and executive director of the government watchdog Sunlight Foundation, Ellen Miller keeps close tabs on money, power, influence, and public transparency. She'll talk about how the Web contributes to openness and transparency and where it still has a ways to go.

a moderated blogosphere of internet experts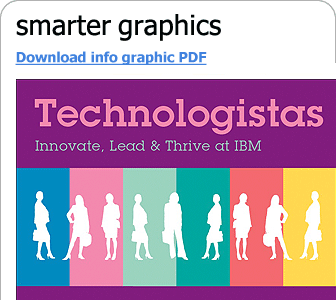 an IBM information resource


an IBM information resource

Expert Integrated Systems: Changing the Experience & Economics of IT

In this e-book, we take an in-depth look at these expert integrated systems -- what they are, how they work, and how they have the potential to help CIOs achieve dramatic savings while restoring IT's role as business innovator.
READ THIS eBOOK


your weekly update of news, analysis, and
opinion from Internet Evolution - FREE!
REGISTER HERE



Wanted! Site Moderators

Internet Evolution is looking for a handful of readers to help moderate the message boards on our site – as well as engaging in high-IQ conversation with the industry mavens on our thinkerNet blogosphere. The job comes with various perks, bags of kudos, and GIANT bragging rights. Interested?

Please email: moderators@internetevolution.com