Posts posted in January 2012

IE Radio
1/19/2012
141 comments

Christopher Barnatt is Associate Professor of Computing and Future Studies in Nottingham University Business School and the author of seven books on computing and future studies, including A Brief Guide to Cloud Computing (Constable & Robinson, 2010). His seventh book -- 25 Things You Need to Know About the Future -- will be published by Constable & Robinson in January 2012.

IE Radio
1/12/2012
95 comments

Paul Henry is one of the foremost global information security and computer forensic experts in the industry with more than twenty years of experience. He is a principle at vNet Security, LLC and the security and forensic analyst at Lumension Security. He is also a SANS certified instructor. Paul will be reviewing the current digital security environment, from hacking threats to the privacy risks of using social media.

a moderated blogosphere of internet experts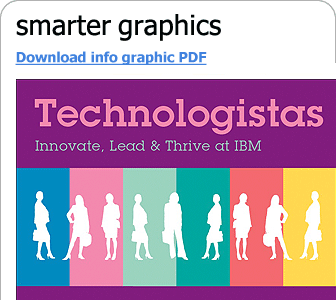 an IBM information resource


an IBM information resource

Acquire, Grow & Retain Customers: The Business Imperative for Big Data & Analytics

Find out how to use big data and analytics to change how your business interacts with customers by incorporating all sources of data to help forge long-term relationships and realize value. A holistic view of the customer, made possible by big data and analytics, ensures unique experiences and personalized communications.
READ THIS eBOOK


your weekly update of news, analysis, and
opinion from Internet Evolution - FREE!
REGISTER HERE



Wanted! Site Moderators

Internet Evolution is looking for a handful of readers to help moderate the message boards on our site – as well as engaging in high-IQ conversation with the industry mavens on our thinkerNet blogosphere. The job comes with various perks, bags of kudos, and GIANT bragging rights. Interested?

Please email: moderators@internetevolution.com