a moderated blogosphere of internet experts

IETV: the thinkerNet on film









a moderated blogosphere of internet experts

IETV: the thinkerNet on film


an IBM information resource
Wanted! Site Moderators


Internet Evolution is looking for a handful of readers to help moderate the message boards on our site – as well as engaging in high-IQ conversation with the industry mavens on our thinkerNet blogosphere. The job comes with various perks, bags of kudos, and GIANT bragging rights. Interested?

Please email: moderators@internetevolution.com

Featured Organizations & Industry Events

Please visit these sites to find additional resources on the future of the Internet.

join... you can pick your family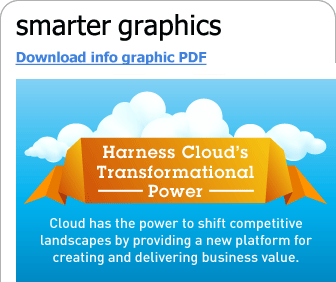 Analysis and insight on the future of the Internet

12/1/2012
4 comments
IT departments are struggling to find a balance between rigorous standardization and the agility required by business needs.



Thu
May 30th


an IBM information resource


an IBM information resource

Expert Integrated Systems: Changing the Experience & Economics of IT

In this e-book, we take an in-depth look at these expert integrated systems -- what they are, how they work, and how they have the potential to help CIOs achieve dramatic savings while restoring IT's role as business innovator.
READ THIS eBOOK


Web Wide World Global Video Series

The Web Wide World Global Video Series presents an engaging look at how businesses, localities, and cultures use the Internet differently around the globe, presented in "small-form/short-form" broadband video format.

Chile

Internet Evolution's Web Wide World visits Chile - a global leader in e-government.
WATCH
21:59
Rwanda

Internet Evolution's Web Wide World takes us to Rwanda, a country torn apart by genocide, and now attempting a radical transformation from an agrarian society to a knowledge-based economy, via the Internet
WATCH
17:15
Iceland

Iceland wants to become the No. 1 destination for companies looking to outsource their green IT data centers
WATCH
07:19

IBM executives speak their minds on what's next for the future of the Internet.
A Smarter Food System

Consumers are more demanding than ever when it comes to food safety, freshness, and price. Growers, processors, and retailers are using innovative and collaborative technologies to improve safety, distribution, and revenue opportunities, while also reducing waste. Find out how specialty food retailer Fairway Market is creating a smarter food network using advanced technologies from IBM.
WATCH
6:11
IBM and USTA: A Game-Changing Partnership

To help fans get the most out of watching the U.S. Open, IBM and the USTA have collaborated on sophisticated digital and on-site tools that give tennis lovers a new way to experience the game. Whether they are looking for stats, scores, or insights, fans can benefit from sophisticated data gathering and analytics to connect with the game in innovative new ways.
WATCH
4:36




your weekly update of news, analysis, and
opinion from Internet Evolution - FREE!
REGISTER HERE